DJ Envy and Wife Gia Casey Talk about the Pattern in Their Kids' Names
DJ Envy and Gia Casey are about to become parents for the sixth time.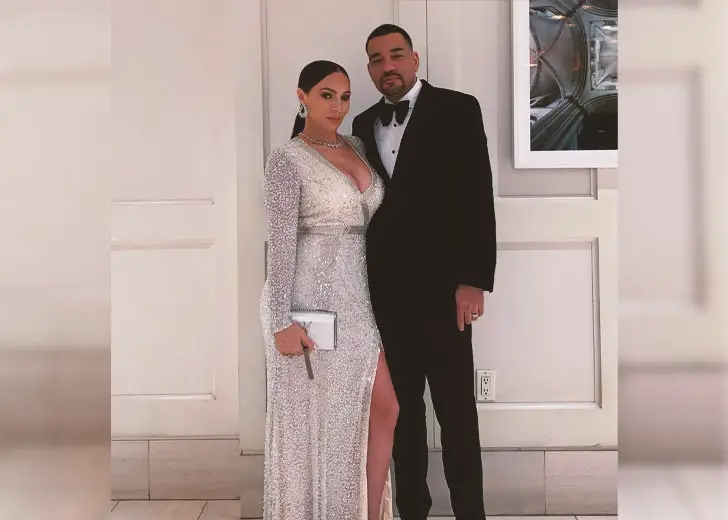 DJ Envy, born RaaShaun Casey, is a native of Queens, New York. He was born on September 3, 1977. 
At the age of 17, out of immense passion and love for music, Envy took some bold steps forward and founded a music production company called Blok Entertainment. In the company, he served as the President and CEO. 
In the early 2000s, Envy found himself collaborating with rap Mogul Jay-Z. He later worked with famous names in the business like 50 Cent, Fabolous, Janet Jackson, Nelly, and the late DMX, who died on April 09, 2021.
At the Underground Music Awards in 2008, DJ Envy was named the Most Influential Radio DJ.
He is mostly known for his radio program Weekends with the Breakfast Club, which he co-hosts with Angela Yee and Charlamagne Tha God. He has interviewed high-profile guests like Nicki Minaj, Rick Ross, Justin Beiber, Gucci Mane, to name a few.
The DJ is also known to be a romantic family person. He married his childhood girlfriend, Gia Casey, in 2001. The two met at the age of 16. They are parents to five kids: three daughters and two sons. 
His wife is currently pregnant, and soon, DJ Envy will become a father for the sixth time.
DJ Envy and his wife have named their daughters Madison, London, and Brooklynn, while their sons are named Logan and Jaxson. In their podcast, the husband and wife can be seen discussing their kids' name patterns and trying to settle on the name of their unborn child. 
Their eldest daughter, Madison, is a talented piano player and a college student. In contrast, the eldest son, Logan, plays football for his high school team.   
DJ Envy and Gia Casey: How It Began
DJ Envy met Casey for the first time at his 16th birthday dinner. Casey was invited to the party by a mutual friend. Talking to OWN, he revealed to have been floored by her during their first meet. 
DJ Envy talked about his wish to make a 15-year-old Casey his wife in the future. However, Casey wasn't an easy catch. It took DJ Envy a bit of effort to finally win her over.
In the same video, Casey revealed to have been approached by DJ Envy "every day to give me his telephone number." 
As per Casey, a young DJ Envy once wrote her a letter telling her that "he was going to marry me and that we were going to have kids." 
Their Kids' Names Follow a Unique Pattern
In the YouTube video titled, 'The Casey Crew Podcast Episode 198: Baby #6!' both DJ Envy and Casey discussed the names of their kids and the unique pattern they follow.
While the couple was busy discussing a suitable name for their unborn child, DJ Envy suggested the name RaaShana which, according to him, was "perfect, sweet and cute." However, his wife, Casey, cut her husband short immediately, saying, "that would never happen."
Casey educated the audience that the family followed a special pattern while naming their kids. She explained that the baby's first name should end in 'n,' and the middle name must end in 'r .' 
This exact pattern can be noticed in the names of their kids. For example, the first name and middle name in Madison Tailor, London Skyler, their daughters, and Logan Tyler, their son, all end in 'n' and 'r,' respectively. 
Taking this fact into consideration, we can rest assured that their new baby's name will follow suit.