Charlamagne Tha God Has Been Faithful to Wife Jessica Gadsden for over 5 Years — A Look into Their Relationship
Charlamagne Tha God recently confessed he has not cheated on his wife Jessica Gadsden since October 2016.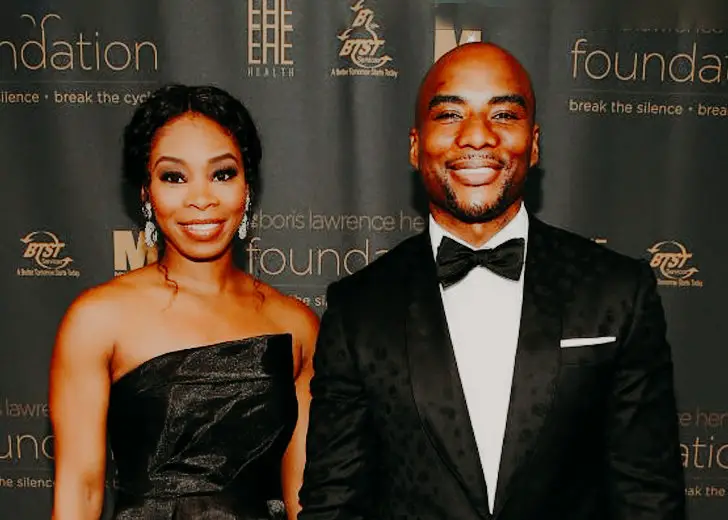 Charlamagne Tha God would rather be an honest sinner than a lying hypocrite, and he genuinely lives up to that ideology. Whether it be coming clean about his criminal past of being a drug dealer or celebrating the fifth year of him being faithful to his wife Jessica Gadsden, he is honest, if nothing else. 
In a March 2021 episode of The Breakfast Club, the show's co-host confessed that he had not cheated on his wife since October 2016. So technically, he will have been loyal for five years as of October 2021.
Charlamagne Tha God and Gadsden Have Three Daughters
Those of you who know Charlamagne Tha God know him for his forthcoming attitude and unfiltered candor. Still, there is one aspect of his life he keeps away from the public eye, and that is his relationship with his wife Jessica Gadsden. 
Charlamagne Tha God, real name Lenard McKelvey, met Gadsden back when they were teenagers out of South Carolina and started dating when he was just sixteen years old. 
In his critically acclaimed book Black Privilege: Opportunity Comes to Those Who Create It, the radio host revealed that his wife supported him as he chased his radio dreams and during that time she became the mother to his three daughters. That being said, their relationship was no fairytale either. 
They Got Married for Their Kids
McKelvey has gone on record to admit that he has not always been faithful to his dear wife, although their relationship has been a long-lasting one. Despite the bumpy road, the two got married in 2014 after one of his daughters questioned their relationship. 
As per a report from Inquistr, he revealed that one of the reasons that he tied the knot was for his kids. 
When you have your 7-year-old daughter asking why you and mommy don't have the same last name, that affects you as a man.
And despite having known and watched each other grow since his teenage years, it is still hard for him to believe that he is married to his high school sweetheart. 
He Keeps Family Away from the Limelight
As much as he loves his wife and daughter, the father of three refuses to let his family appear on social media. He has been adamant on that. He believes that the spotlight is not the place for his family to be in. 
Even so, that does not stop him from talking about her on his show, The Breakfast Club. He has also made a few public appearances with Gadsden, but seldom does he appear with his daughters. In fact, the couple is so secretive about their daughters that even their names have been kept far from public knowledge.
I feel Pap on the baby names tho. My first daughter name is Muslim, my third daughters name is African, my second daughter name is Greek and all of them have righteous, powerful meanings. #MeetTheMackies — Charlamagne Tha God (@cthagod) October 2, 2018
After her high school years, she went on to get a degree in journalism and mass communication from the University of South Carolina-Columbia, followed by a master's degree in business administration from Webster University.
She also boasts another bachelor's degree in biology from Bergen Community College and currently works as a fitness coach and personal trainer.