Jay Z Fondly Reminisces about DMX and Boycotting Grammys
Jay-Z recalled DMX's unmatched stage presence and how he boycotted the Grammys for the late rapper.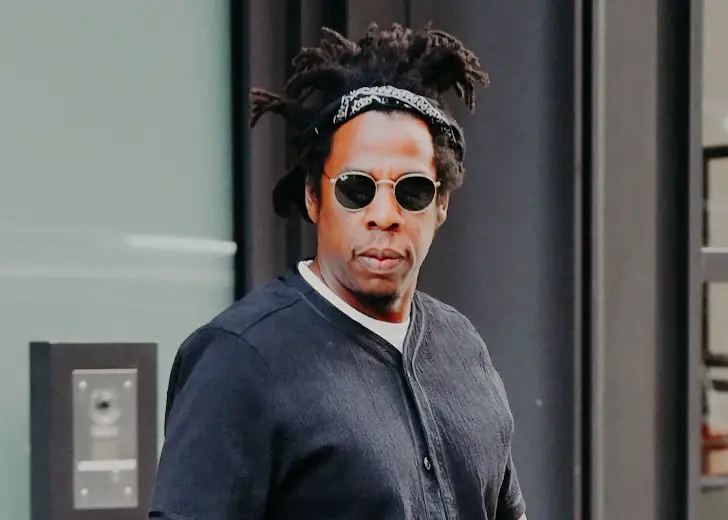 With the new season of LeBron James' HBO series The Shop: Uninterrupted on-air, fans were made privy to a hip-hop anecdote from the rap mogul Jay Z himself. 
What's more, the subject of the said anecdote was none other than the legend of the game, DMX. 
In the May 28, 2021 episode of James' show, Jay Z recalled a time when DMX opened for him at a concert once upon a time. 
Obviously, when someone with a reputation like DMX performed on stage, not even Jay Z could just sit back. Also, Jay Z was to take the stage immediately after. 
DMX's Unmatched Stage Presence
When the 'Party Up' rapper went on stage and growled, the crowd went absolutely crazy. 
"First of all, it's deafening," the 51-year-old rapper continued, "and I'm like, 'Oh [expletive]!'"
Apparently, X had a drink with him onstage, and that drink was a variation of an Alize and Hennessey mix.
For those of you unaware, that cocktail very much resembled the color of blood. So, to Jay, it looked as if X was onstage, running back and forth drinking blood.
Just as X was halfway through his performance, he took his shirt off, and at that point, the crowd went wild. 
The 'Empire State of Mind' rapper recalled, 
He's going nuts, right? And I'm like, '[explitive].' First the guys are going crazy, now the girls are going crazy.
From Raging Screams to Emotional Tears 
It was evident that Jay was in awe and a little intimidated by the late rapper's stage presence, and rightfully so, because, in the next moment, X made the audience in a state of shrieking frenzy and shed emotional tears. 
"And then he gets to the end, and he starts a prayer. And now they're crying, the whole arena is crying," the 'Run This Town' rapper said. "And they're like, 'OK, now you go.'"
The story very likely dates back to when Jay and X rode under the Murder Inc. banner alongside another era-defining rapper, Ja Rule. 
Murder Inc. was known to have been one of the greatest crew in the world of hip-hop that never was because, despite the respect that Jay and X had for one another, they weren't exactly the best of friends. 
X Hated Jay
Producer Irv Gotti, the man who first gathered Jay, Rule, and X on Mic Geronimo's 1995 track 'Time to Build,' once told MTV that X hated Jay. 
They held a grudge since 1994 when the two battled each other in a Bronx, New York, pool hall. Because X could not establish his absolute victory in everyone's minds, he could not stand being in the same room as Jay. 
So, despite having three of the generation's most influential rappers in such proximity, Murder Inc. simply couldn't be. Still, Jay-Z boycotted the 1999 Grammy Awards in solidarity with X.
Boycotting the Grammys
At the time, Jay and X were each others' toughest rivals, but as the 'Song Cry' rapper put it, there was also "big love." 
Despite having two number one albums that year, X did not merit even a single nomination in The Recording Academy's books.
Even though that was the year that Jay-Z won his first Grammy Award. He wasn't even in the building because he boycotted the awards for X.
Sadly, X breathed his last on April 9, 2021, following a heart attack induced by a drug overdose. More recently, X made headlines for his posthumous album 'Exodus,' named after his 4-year-old son.