Looks Like Dan Bilzerian Finally Got Married, or Did He?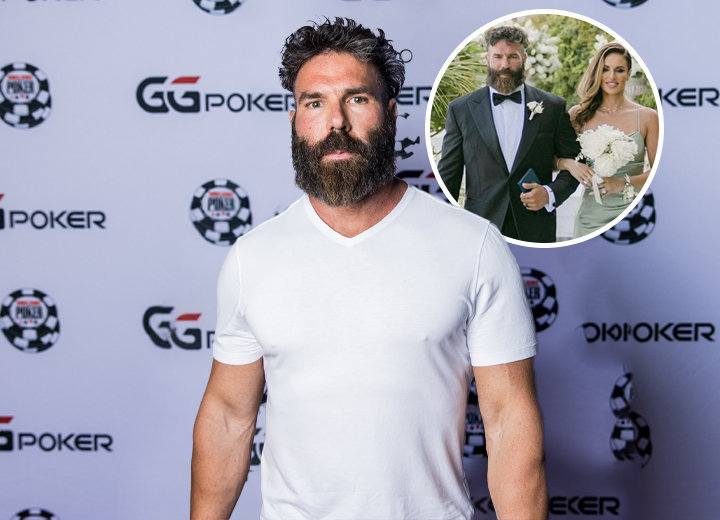 Dan Bilzerian, poker player and an enthusiast of luxury and women, might have finally settled down with one.
The American-Armenian poker star posted a possibly internet-breaking picture on his Instagram on July 24, 2022, where he was seen walking down an aisle, in a suit no less, with a woman dressed in matching wedding attire.
He was clad in a full black suit with a white shirt underneath and a bow tie and a boutonnière complimenting his looks. He completed his get-up with mirror-polished black shoes and a hand accessory, which might have been a diary or a device.
As for the woman beside him, she wore a form-fitting, light green satin dress that perfectly matched the formal occasion.
The picture gave off strong wedding vibes as the woman beside him held a white bouquet as they walked down a path decorated with white flowers on both sides.

Bilzerian's post about attending a wedding sets off marriage rumors. (Photo: Dan Bilzerian/Instagram)
The caption, too, was cryptic about what was going on in the picture. "I finally did it," Bilzerian wrote in the post.
And while the photo makes it look like he might have finally gotten married, people in the comment section of the post were not ready to believe that was what happened.
People Do Not Believe Dan Bilzerian Got Married
Most of the comments underneath the picture on his Instagram were just a lot of laugh-cry emojis posted by people who did not believe Bilzerian got married. A few others were just typing long "haha."
And it was not just regular people who did not believe it. Even people with verified accounts, like Harry Jowsey, Jay Rich, and Mike Holston, all expressed amusement and disbelief at the picture. Dan Fleyshman even went so far as to call the picture 'Fake news' in all caps.
Some, however, believed and were sending in congratulatory messages. One of them was Lil Pump, who just wrote "Congrats."
And finally, a small group of people was talking about how Bilzerian, famous for wearing shorts all the time, was wearing pants. "You finally wore pants?," Joey Swoll wrote, followed by three laugh-cry emojis.
Watch Anish also made a joke about the tuxedo, writing, "Price of Tuxedos just went up."
Looking at the picture with a bit of skepticism, it seems like he might not have been the groom. His partner might just be a bridesmaid and not his wife, and he might have just attended a wedding and not actually had one himself.
After all, he had previously openly admitted that marriage might not be for him.
Dan Bilzerian's Views on Marriage and Relationships
The "King of Instagram" has been very vocal about his approach to marriages and relationships.
He also finds the idea of divorces and the government getting involved in them flawed. The poker star has, however, had monogamous relationships in the past.
His most recent girlfriend was Sofia Bevarly, and before that, he dated former Playboy playmate Jessa Hinton. He was also in a year-and-some-change relationship with a 19-year-old that has now ended.
These women might have met his criteria of being on his "level, experience-wise," something he outlined while talking to Logan Paul a while back.