Are They Actually Dating? All about Olivia O'Brien's on-Again-off-Again Relationship with Logan Paul
Olivia O'Brien and Logan Paul traveled to Iceland together in September 2021.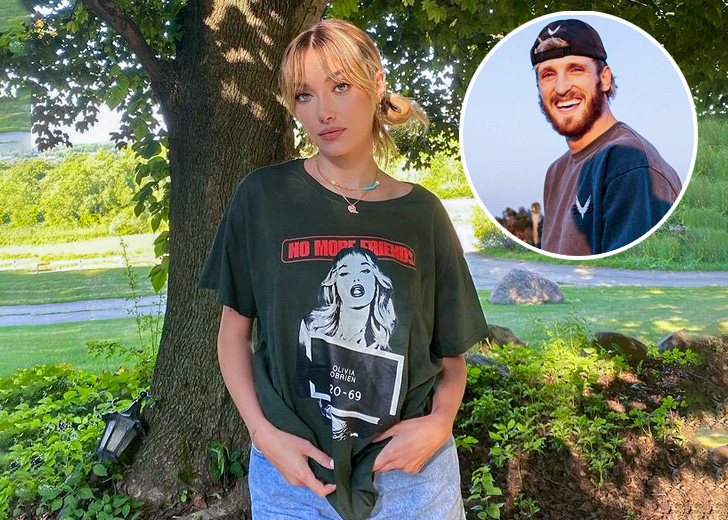 'I Hate U, I Love U' singer Olivia O'Brien and social media sensation Logan Paul have been romantically linked for years. The rumors of them dating first hit the internet at the tail-end of 2019. 
Though the duo never officially confirmed dating, they have dropped enough hints of hooking up behind the curtains. Here's a detailed compilation of how they spurred the dating rumors and what they had to say about their relationship. 
Olivia O'Brien Wrote Songs for Logan Paul
In February 2020, O'Brien released her breakup anthem, 'Josslyn.' As soon as the emotional number reached its audience, her fans and followers speculated she wrote the song for Paul. 
Initially, the musical artist denied the rumors. That being said, she confirmed it was about one of her experiences with a guy she was hooking up with.
During an interview on Zach Sang Show podcast on February 20, 2020, she shared she found the guy was cheating on her. In the light of his infidelity, she broke all ties with him. Later, she found she got the details wrong but still didn't budge to talk about the ordeal.
O'Brien even shared that it was the first time she ever got over someone she cared about so quickly. 
Months after the conversation, the 21-year-old again confronted the rumors of her song being about Paul. She refuted it was about any of her ex-boyfriends. "It's not about someone I actually dated," she insisted during an interview with Entertainment Tonight in May 2020. 
But a year later, the 'Josslyn' songstress accepted the song was about Paul while talking on the Zach Sang Show podcast on July 2021. And not only that, she even revealed details of their relationship while speaking to Nick Viall on July 21, 2021.
Viall asked if she had written a song for the famed YouTuber. "One song, ten songs. Who is to count?" O'Brien replied, confirming that she had written multiple songs for Paul.
She then weighed down on their relationship and disclosed they had an on-and-off relationship over the years. As per her accounts, they would hook for a moment, separate and again get back together.
O'Brien recounted that the last time she hooked up with Paul was after a breakup with a guy. In her own words, she called the social media star to spend some time and got together after a long hiatus. 
In the same conversation, the California native revealed her 2021 song 'Sociopath' was also about Paul. She opined he didn't take her criticisms or statements to heart and stated she could say whatever she liked to him. 
Are Olivia O'Brien and Logan Paul Dating Again?
O'Brien and Paul have never dated officially, but they have indeed hooked up once in a while. And it is pretty apparent that they have gotten together again. On September 13, 2021, the pair were spotted spending time together at Chiltern-Firehouse in London. 
A day after, O'Brien hinted at their reconciliation with her surprise appearance during Mike Majlak's interview on the BFFs podcast. She admitted she was in an intimate relationship with Paul when asked what she was doing with the YouTubers. 
And that's not all. The trio made a trip to Blue Lagoon, a geothermal spa in southwestern Iceland, the same month. Majlak documented the entire journey in his vlog dated September 26, 2021. 
The video gave enough hints that O'Brien and Paul were back together. In one instance, Majlak asked O'Brien and Paul if they had travel fatigue in their new relationship.
O'Brien quickly replied they were fighting, and Paul shared they had a deep conversation the previous night. And he disclosed they were arguing because he remembered nothing from the conversation. 
Despite the apparent evidence that they are friends with benefits, O'Brien and Paul are yet to comment on their relationship and make it official.