Mike Tyson's Son Amir Yearns to Fight Logan Paul but Gets Disapproval
Find out if Logan Paul will get to fight Mike Tyson and his son or not.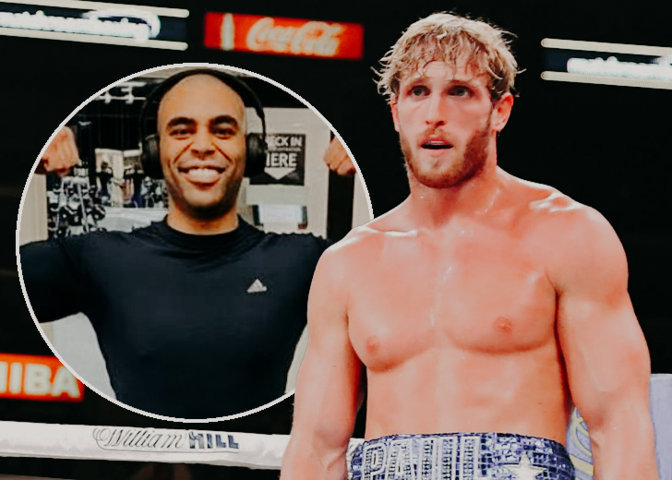 Logan Paul was once the most controversial YouTuber globally, with the ghosts of his trip to Japan in 2018 haunting him. However, three years later, he has completely revamped himself, becoming mature and more conscious of the world. 
Now, he has become a business mogul, leaving his YouTube career as a vlogger behind. He generates a net worth of $25 million with his company Maverick Apparel, Impaulsive podcast, other business investments, and ventures like professional boxing and cryptocurrency. 
Logan Paul's Boxing Career
Paul started his boxing career in 2018 with another YouTuber, KSI. In August 2018, the pair fought an amateur match which ended in a draw. As a result, they had a rematch in November 2019. 
KSI vs. Logan Paul was a professional match, which was the first time for Paul. Unfortunately, he lost his professional boxing debut, where two judges scored in favor of KSI and one for Paul.
Paul then took the internet by storm when he announced that his next match would be with none other than Floyd Mayweather, the boxer who has never been defeated. Floyd Mayweather vs. Logan Paul was an exhibition fight that happened on June 6, 2021. 
There were eight rounds throughout the match where the popular opinion was that Paul would get knocked out by Mayweather. However, Paul proved himself to be an excellent boxer by lasting all the rounds against the undefeated Mayweather. 
Similarly, Mayweather appreciated Paul and said that he was better than what he initially thought. So, with the stamp of approval from Mayweather, the YouTuber-turned-boxer is looking for other opponents. 
Currently, he has his eyes on Mike Tyson, another accomplished boxer. He has called out Tyson on several instances via his podcast, but rather than Tyson replying, his oldest son, Amir, has been very vocal about fighting Paul. 
Logan Paul vs Mike Tyson
Like Mayweather, Tyson has a long list of records throughout his career. He started boxing in 1985 and became one of the most sought-after boxers for two decades until his retirement in 2005.
At 20, he became the world's youngest heavyweight champion. To date, he has fought 58 matches where he has lost six times, and two matches were not a contest. 
Even though it has been over 15 years since he retired from boxing, Tyson still trains regularly. On May 12, 2020, he posted a video on Instagram of his training with a message, "I'm back."
Ever since he hinted at his comeback, people have been speculating about who he might fight next. And it seems like Paul might be his comeback fight.
Tyson deep-dived into the speculations about Logan Paul vs. Mike Tyson in a July 29, 2021 episode of Hotboxin' with Mike Tyson. During his conversation with fellow boxer Badou Jack, Tyson revealed Amir wants to box Paul and other fighters. 
However, Tyson is strictly against it. Although all of his kids train with him, they have never fought inside a ring. Moreover, Tyson does not think that his son could handle the pressure.
He talked about the backlash and heat people get on the internet for things like this. He also noted that "getting humiliated in front of millions of people" does not do good to one's mental health.
As a result, he wants Amir to focus on getting a job and a real estate license rather than fighting people. While Tyson did not talk about himself boxing Paul, Jack showed some enthusiasm in fighting Paul.
He said that he would love to fight Paul but was unsure if the YouTuber would be up for it. Tyson fully believed that Paul is "stupid enough" and thus would agree to fight Jack.