Dan Bilzerian Wasn't Worried about the Impact of Flaunting His Lifestyle on Normal People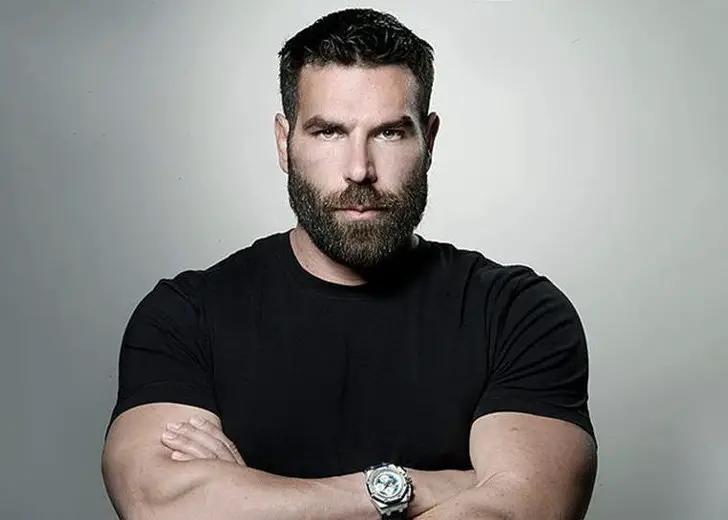 Professional poker player Dan Bilzerian has been on the front and center of attention for his outlandishly lavish lifestyle over the years. He has unhesitantly showcased his luxuriant way of life through Instagram since joining the social media platform in 2012.
From spending vacations in exotic places, organizing exuberant parties, meeting celebrities, and having a plethora of attractive ladies by his side, Bilzerian's life seems to be snatched out of a dream.
Unfortunately, while his picture-perfect life can be a sight for sore eyes, it can also intimidate many people his age and influence them negatively. 
It's not that Bilzerian doesn't know about the negative influence of advertising his lifestyle, but he just didn't know when he started doing it in the first place. And there is no going back.
Dan Bilzerian on Advertising Lavish Lifestyle
During an appearance on Logan Paul's Impaulsive Podcast in October 2021, Bilzerian talked about the negative impact of social media. 
He shared how people look at other's life, set super high benchmarks for their ambitions, and feel unsatisfied.
The 40-year-old opined social media distracts people from reality and gives them hope for an impossible future. 
Then, he added the coercion made people more worried about their future than their past, leading them to live a lonely life. 
As soon as Bilzerian shared his thoughts, Mike Majlak bluntly pointed out that the multi-millionaire was himself responsible for advertising a lavish lifestyle, making many people feel inadequate or inferior. 
The host questioned him if he ever felt guilty about showing off things others might not have.
"An interesting question," Bilzerian remarked as he replied, "It was always kind of, I don't know, it was like bucket list." He then elaborated he started doing things he wanted after earning money.
In his own words, his parents — dad Paul Bilzerian and mom Terri Steffen — had money, but he had no access to it. So, once he started his business and had a decent net worth, he invested the earnings in himself. 
Bilzerian then shared that he hadn't thought about the effect of his extravagant lifestyle at the beginning of his fame. Instead, he was focusing on himself, getting things done for himself. 
However, as time changed, the internet icon realized he didn't want to affect people negatively. And to set the records straight, he wrote an autobiography detailing the never-known hardships of his life. 
That's one of the reasons I wrote that book. I want to give people the full story because I felt like they had the Instagram story. They had like the highlight reel, whatever, but I want to give them the good, the bad, and the ugly. 
After clarifying how his mindset had changed over the years, the Florida native shed light on the difference between pleasure and happiness. 
Money Didn't Buy Him Happiness
"I think a lot of people get caught in pleasure-seeking," Bilzerian uttered as he opined many people didn't understand the critical difference between pleasure and happiness. 
Bilzerian shared his initial experience as a pleasure seeker. As per his accounts, he did everything he wanted to with his money and shared time with countless women, just to realize that it didn't lead him to happiness. 
Pleasure seeking, in his words, was like getting addicted to a drug. He noted, "you know you get that spike but then you have to do more to get the same spike."
Though he understood the difference, Bilzerian mentioned that he hadn't found happiness. He just knew that going after pleasure wasn't the way to contentment.