Dan Bilzerian on How He Feels about Dating and Hooking up with A-List Celebrities
"If I'm gonna be monogamous, it has to be somebody that's kind of on my level, experience-wise," Bilzerian says of his ideal woman.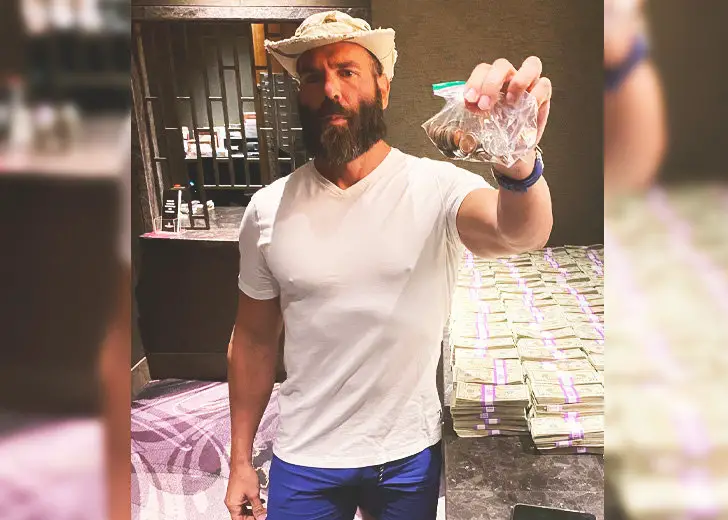 It's no secret that Dan Bilzerian has a casanova reputation. A quick scroll through his Instagram profile, which has well over 32 million followers, would be enough to justify where this reputation comes from. 
During a recent appearance on the Impaulsive Podcast, the multi-millionaire candidly spilled the beans on the women he'd been with and his ideal women. 
Dan Bilzerian's Famous Hookups
Right off the bat, Logan Paul questioned Bilzerian about the Baywatch girl he'd slept with. To which Bilzerian responded, "I don't remember her name." 
In a clip taken off of the full-length podcast, Bilzerian grazed on all the famous hookups he had had over the years. For privacy reasons, the Instagram megastar refused to hand out names.
However, he did reveal that he had been with quite a few famous women, including several B-list celebs and models, including one Instagram model with tens of millions of followers whose name wasn't disclosed. 
Going by Paul's response, it isn't someone that one might expect.
Dan Bilzerian Hasn't Been with an A-list Woman
Further along in the conversation, Paul questioned if Bilzerian had ever been with an A-list celebrity, and after much thought, he replied that he hadn't. Apparently, Bilzerian hangs out with a bunch of A-list guys but somehow misses out on the circle's A-list women frequently.
To which, Paul added that Bilzerian makes it to those events but ends up walking out within the hour because he cannot stand being in a "professional tie-suit" event. 
Bilzerian added that he was unsure if an A-list celebrity would even want to be with him because of the lack of privacy in their lives. He said that A-list fame came with a certain set of restrictions that come with the attention that they get. 
Dan Bilzerian Was in a Committed Relationship
In another clip from the same episode, Bilzerian went on to talk about a time when he was in a monogamous relationship for almost a year and a half with a 19-year-old girl. 
Although the girlfriend, as Bilzerian described, was a smart young woman, he simply could not be with her because of the difference in life experiences. The woman he was dating simply couldn't challenge him as a person because she had not been around long enough to really be on the same page. 
Then again, Bilzerian's lifestyle was such that he had a very high standard for the kind of women he found attractive, which had a direct correlation with age. Hence the dilemma. 
Dan Bilzerian's Ideal Woman
So, what would it take to keep Dan Bilzerian grounded? Well, it would be pretty difficult to put a pin on it if he hadn't answered the question himself. 
If I'm gonna be monogamous, it has to be somebody that's kind of on my level, experience-wise.
However, Bilzerian was not very hopeful about finding his ideal wife. At the same time, he admitted that he would sleep with any attractive woman who wanted to have a physical relationship with him. 
He elaborated that he was indifferent as to why she wanted to sleep with him, be it the money, fame, power, or simply to make her boyfriend jealous. If she was "hot" and wanted to sleep with him, he was game.