Dan Bilzerian on Marriage, Girlfriend, and Divorce
Certified player Dan Bilzerian finds the idea of divorce flawed.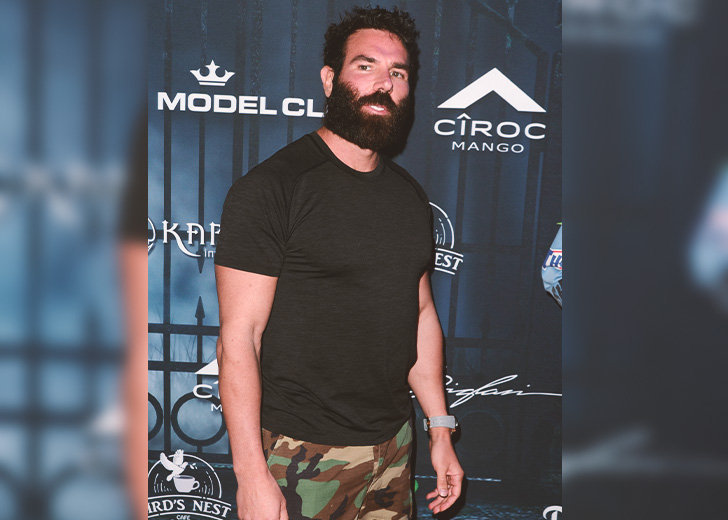 Hailed as the "King of Instagram," Dan Bilzerian had dominated Instagram since 2012 with pictures of his outrageously lavish lifestyle, blowout bashes in Gatsby-like mansions, and the never-ending outlandishly attractive ladies. 
His high-flying lifestyle has made headlines worldwide and garnered over 32 million followers on Instagram. 
The internet icon's source of wealth comes from playing poker, and he is said to have won somewhere over an astonishing $50 million from playing poker alone. 
Bilzerian has made occasional 8-digit bets casually and once claimed to have won $10.8 million in a single night. But the notorious hedonist's extravagance isn't limited to 8-figure bets. 
He often shows off his collection of luxury cars, which he features on his Instagram page. But that's not all.
Bilzerian rarely stays at his luxe pad in Las Vegas and is a certified globetrotter. He has snowboarded in New Zealand with Olympian Shaun White, partied in Tahiti and Ibiza, yachted around the Pontine Islands in Italy, and raced dune buggies in the Nevada desert. 
And, of course, we cannot forget about his love for beautiful women. The modern-day Hugh Hefner has been with countless ladies. 
Dan Bilzerian's Past Relationships
Bilzerian has been with a bevy of attractive women over the years, and unsurprisingly, most of his relationships don't last long. 
Out of all the ladies the playboy has been with, the most famous is the beautiful Sofia Bevarly. Bevarly is a model who regularly posed for Hooters Bikini Calendar. She skyrocketed to fame when she became known as Bilzerian's girlfriend.
Bilzerian shocked fans when he revealed his first-ever monogamous relationship with the stunning model. He revealed to Square Mile that he had a girlfriend for the first time, but their love story wasn't exactly romantic.
I think I [slept] with like three girls before her. We just started hanging out. She's a little different, smart and cool. She liked a lot of the [things] I like.
Another woman on Bilzerian's list of conquest is former Playboy Playmate Jessa Hinton. She worked as a model and graced the cover of many elite publications. It is unknown when they dated and for how long, but Hinton claimed they had a legitimate relationship. 
Dan Bilzerian's Take on Marriage
Bilzerian's list of exes might only grow longer because his lifestyle has no room for marriage, something he confirmed during an interview with London Real. 
When asked about his views on marriage, the poker player admitted that there was not much upside for him and his lifestyle in having a wife. But if someone wanted to have a family and kids, it made sense. He also found the idea of involving the government during a divorce flawed. 
That dynamic [getting permission from the court for divorce] alone makes people feel trapped when there is no out. So it makes them want to get out. 
He added that marriage had severe implications, and it's safe to assume that the playboy has no plans to settle down soon.