Mike Majlak Spills on Who Got Ex-girlfriend Lana Rhoades Pregnant
Mike Majlak's ex-girlfriend Lana Rhoades is pregnant!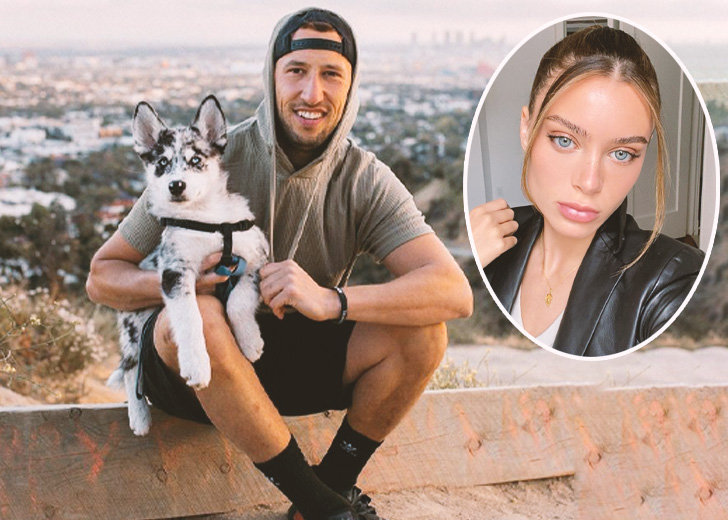 In February 2021, American YouTuber and social media influencer Mike Majlak broke through the internet when he announced a breakup with his girlfriend, Lana Rhoades.
The American model took the internet by the storm once again as she announced she was 8 weeks pregnant on her Instagram on June 2, almost 6 months after her breakup with Majlak.
She broke the news when she posted the photograph of her sonogram alongside a medical report announcing her due date as January 13, 2022. 
Rhoades, however, decided to keep the father of her baby a secret, which caused a lot of people to suspect that her ex-boyfriend Majlak was the daddy. 
Mike Majlak Responds to Lana Rhoades' Pregnancy News
Immediately after the pregnancy announcement, the hottest question search about Majlak went from "who is Mike Majlak dating?" to "Is Mike Majlak the father of Rhoades' baby?" 
Majlak addressed the whole situation during the June 3 episode of the imPaulsive podcast, where he said he had been receiving a lot of "Congratulations" messages.
"Never have I have ever before gotten this many messages in my life than in the last 24 hours." he expressed. "I've got messages of every denomination, religion, culture. And they're asking, 'Are you the dad?'"
The YouTuber denounced the surging rumors that called him the child's father and said "no" when asked if he was. 
During that time, I started to see other people. We remained friends, we continued talking. She also started to see someone specifically during that time. The result of her interactions with said new person resulted in a bun in the oven.
Majlak also congratulated his ex-girlfriend on her pregnancy and claimed she was "ecstatic" about her baby. He revealed she had been through a miscarriage in a previous relationship and always wanted to be a mom and have a kid for a long time. 
Rhoades told her Twitter followers that she learned from her previous relationship with Majlak to keep her relationships private and requested them to "stop with the assumptions" as she would not reveal her baby's father anytime soon. 
Lana Rhoades Hinted Her Pregnancy
Few days before she released an official announcement about her pregnancy, she had left secret clues in what seemed like a light-hearted tweet. Nobody at that time took her words seriously, only to realize she was telling the truth a few days later. 
The model is often seen speaking candidly about her pregnancy on social media as she flaunts her baby bump while counting down to her due date.
The former adult film star revealed in her 3 Girls 1 Kitchen podcast she reached the 20-week mark in her pregnancy and was going to have a baby boy.
On August 17, Rhoades took to social media to provide pregnancy updates as she shared a flattering poolside snap showing off her beautiful curves in her workout clothes.
She expressed her excitement as she was "half way through" her pregnancy and shared a positive note that she looked tiny because "every woman looks different during their pregnancy depending on factors such as their height, abdominal muscles, and where the baby is sitting."
The soon-to-be mom then revealed that her baby actually measured bigger than most babies and that the ultrasound showed her sweetheart has "giant feet and long legs."