Lil Pump Dropped a New Album 'No Name' and It Didn't Make a Sound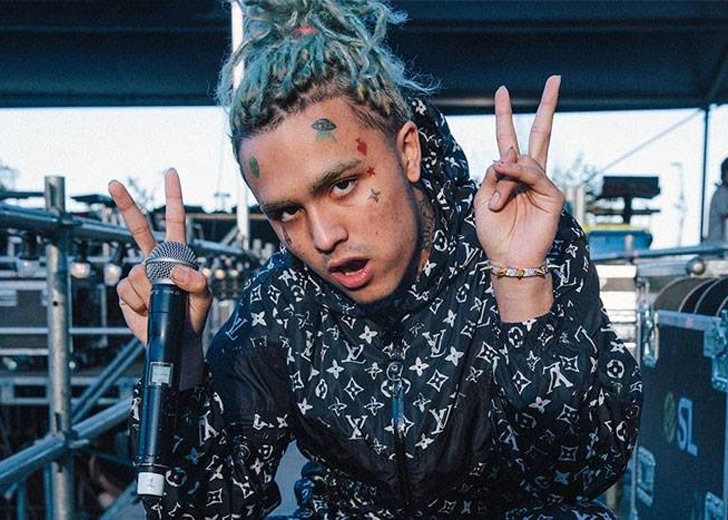 Well, how many times have you heard this: A rapper drops an entire album but doesn't promote it, not even on social media? Well, the answer is usually "none."
Lil Pump dropped a new album, No Name, on December 9, 2021, and quite literally said nothing about it.
Understandably, fans are surprised. 
Fans React on Lil Pump not Promoting New Album
On December 11, 2021, a user on Twitter pointed out how Lil Pump had just dropped an album, and no one was talking about it. 
"The Fall Off is real," they noted. 
And they weren't entirely wrong. The rapper had unloaded his new album — 14 tracks — and didn't let out so much as a pip in the popular press.
He didn't even bother to put up a shout-out for the album on his Instagram, let alone letting his fellow rappers and friends in the scene hype the album up for him. 
Neither Lil Pump nor Ronny J posted about their new album anywhere.

Something fishy going on 🤔. — hy (@TheMindOfHY) December 14, 2021
In fact, the only social media presence that the album has (from the creators) is the one post that the album's producer Ronny J posted on his Instagram. 
On December 15, 2021, almost a week after the new album was actually released, J put up the album cover via an Instagram post. The post also came with a taste of what the tracks would be like. 
Ironically, he said that the music was out "EVERYWHERE!!!"
A user noted on Twitter that J was carrying Lil Pump's album No Name, and he was the producer. 
Another one still rightly noted how neither Lil Pump nor Soundcloud legend J posted anything about the album and said that something fishy was going on. 
Well, this next tweet speaks for itself. Check it out. 
Lil Pump Had Promoted One Track From 'No Name'
There was no word of the new album from the rapper, but there was one track from this album that the rapper actively promoted back in August. 
After months of silence on the rapper's part, he took to Instagram to make a couple of posts to promote a new track, his first single in 2021, 'Racks to the Ceiling.'
For the track, Lil Pump collaborated with Tory Lanez on the beat produced by J. 
At the time, Hot New Hip-hop reported that Lil Pump had a full-length studio album in the works, which would be released via Lil Pump's new partnership with ONErpm. 
The publication also noted that the rapper had mellowed down quite a bit, based on the track 'Racks to the Ceiling.'
The rapper, known for his hard-hitting rap bangers that rocked the crowds at festivals across the country, had supposedly slowed things down considerably, going for a completely new sound. 
As to why the rapper chose to remain mum about dropping a full-length studio album, no one can say for certain.