Tory Lanez's Height Became a Social Media Gag after Reports of His Arrest
After making headlines for getting arrested, Tory Lanez became an internet meme for his height and appearance.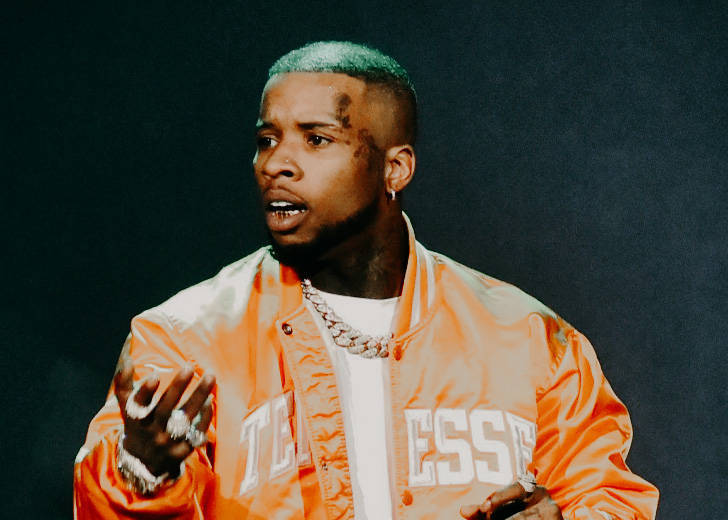 In 2020, the Canadian rapper Tory Lanez was arrested for allegedly shooting American rapper Megan Thee Stallion. What's truly baffling is that social media users could not stop talking and joking about Lanez's height despite the situation's gravity. 
On August 20, 2020, Megan Thee Stallion claimed that the Canadian rapper had shot her at an after-party on July 12 in the Hollywood Hills.
Eventually, Lanez was arrested when the police found a concealed gun inside his vehicle. Nevertheless, he pleaded ''not guilty'' and "strongly rejected" the allegations. 
Lanez was later released after paying a bail of $35,000. 
After a few weeks of the incident, Lanez responded to the allegations made by Stallion through a song, 'Queen And Slim.' The lyrics of the song went: 
Me and Kylie still off in the pool. We was chillin', kickin' s—, was cool. Both of us didn't know you was trippin'. Even though I got a crush on Kylie, I woulda left with you if I knew you was dipping for the simple reason. You invited me but I can't act like shawty didn't excite me I had took a wrong turn that-night.
However, what made headlines on social media is something else entirely. Social media users took frivolity to the next level when they commented about Lanez's height and physical appearance. 
The arrest report of Lanez shows his height and weight as 5 ft. 3'' and 120 pounds, respectively. People also joked about his real name, which is Daystar Shemuel Shua Peterson. 
Lanez quickly became a social media gag as numerous memes got made around his height and appearance. In a video uploaded on the YouTube channel, HipHopdx on July 15, 2020,  several memes directed at his appearance are compiled together.
In one meme that got viral on Twitter, a video of a huge figure is seen lifting a child by his jacket. The video was captioned: "Brahhhhh, they said this was the police taking Tory Lanez to jail." 
Another tweet read: "Tory Lanez's the same height as Calvin Cambridge." 
In another stance, a video titled 'When Tory Lanez stood up and was the same height,' the rapper is seen rapping while sitting on a chair.
To everyone's surprise, when he gets on his feet, his height looked no different.
This video was also shared on Twitter with the caption "Can someone please explain how Tory Lanez stood up but didn't get any taller" and a laughing emoji.
Well, trust social media to take the focus away from the main issue, sometimes!
Update on the Megan Thee Stallion Case
As of August 2021, things just look to be getting worse for the Canadian rapper. 
A prosecutor ruled that he violated a protective order filed against him by Megan Thee Stallion.
The order required Lanez to stay 100 yards away from Megan Thee Stallion at all times. However, the prosecution claimed he broke this rule when he performed alongside DaBaby as a surprise guest at the Rolling Loud music festival.