Angela Bassett's Twin Children Are on Different Pages When It Comes to Dating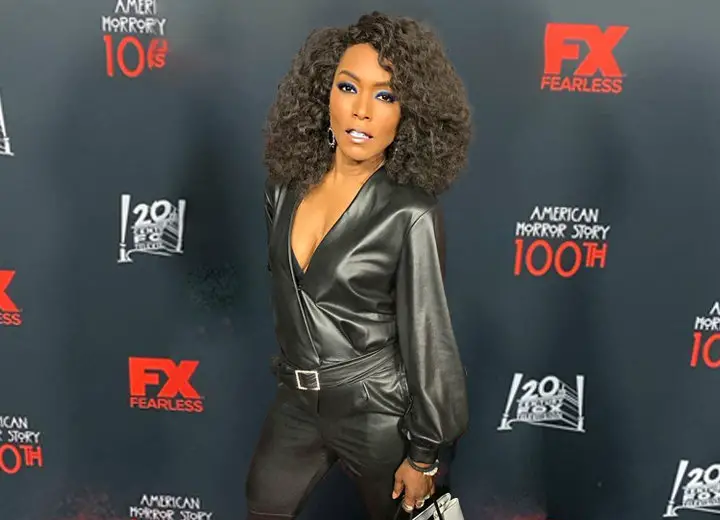 In January 2006, Angela Bassett and her husband Courtney B. Vance welcomed their twin children, Bronwyn Vance and Slater Vance, via surrogate. 
The actress has always talked about her children and motherhood throughout her career. Despite being one of the most famous faces in Hollywood, she wanted to give her twin children a normal childhood.
She revealed to Closer Weekly that she instilled responsibility and gratitude in her kids early. "I had them making up beds at 18 months. I am not trying to get them to do anything. They are used to doing the right thing," the 9-1-1 star jokingly told the outlet. 
Bassett has also said that she sends her twin children to public school. She explained she went to public school, and she turned out fine, which meant her kids would also turn out fine. 
Angela Bassett's Twin Children on Dating
The actress' kids are now teenagers, and she has opened up about some adjustments she had to make while raising them. 
One major change was watching her children's love life. In May 2021, the actress spoke to Us Weekly about the experience. 
"My daughter asked if she could have a boyfriend, so she's dating," the 62-year-old told the outlet. "Sometimes, I'll have the nerve to ask, 'Have you kissed?' And she says, 'No.' And I'm like, 'Oh, OK, well, that wasn't my journey."
Bassett added that during the coronavirus pandemic, the teen lovebirds had to "stay six feet apart and mask it." 

Angela Bassett and her husband Courtney Vance volunteering with their twin children. (Source: Instagram)
Meanwhile, her husband ensured their kids knew the importance of choosing a good partner and maintaining respect.
But because the couple was new to this stage of parenthood, they found it a little awkward navigating their kids' dating lives. 
As for their son, it was a different story. The actress jokingly revealed that as a tiny tot, he seemed interested in dating, but as a teenager, he just wanted to work on his music career. She added that Slater loved to write lyrics and rap, which was fine for her. 
Angela Bassett on Raising Her Teenagers
Another new thing that the couple was introducing now that their twin children were teenagers was including them in the decision-making process.
Previously, it was strictly a no-negotiation policy, but since they turned 13, the parents had more candid conversations with the siblings. 
"We always said that from zero to 12, children need to hear us and actually do what we ask them to do, and then 13 on we have discussions. So we're in the discussion phase now," the father of two told Closer Weekly in November 2019.
And if things did not go according to plan, Vance could away be counted on to maintain the structure and system in their household. 
During an appearance on The Late Late Show with James Corden, the actress shared her husband was more of an authoritative figure while she was a bit of a pushover.
Her husband was tough and consistent with the parenting, and she had to "guilt-trip them, pull things away, or leave the room" to get them to do anything. But it was all about maintaining that balance at the end of the day.