Kodak Black and His Fiancée Share Tattoos of Each Others' Names
Kodak Black and his fianceé Mellow Rackz celebrated their love by tattooing each other's names. The American rapper got engaged after he was released from jail.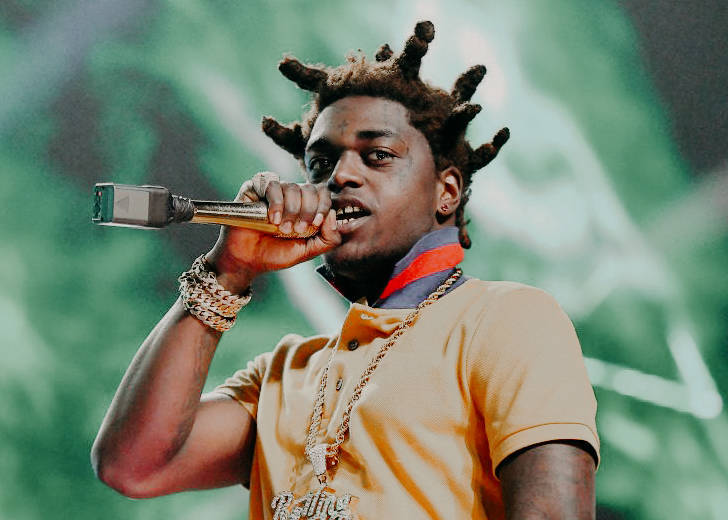 From the time Kodak Black was released from jail, he has been leading an eventful life. The American rapper has released some singles, reunited with his buddies, has been indulging in club-hopping, and, most importantly, found the love of his life.
The rapper revealed on Valentine's Day that he has a new fiancée, Mellow Rackz. Although their engagement seems to be slightly rushed since they have not been together for a long time, Black appears to be pleased with his choice. 
Black Hinted At His Engagement On Social Media
The rapper had given hints of his engagement in his Instagram stories. He posted a screenshot of the track Let's Get Married and tagged Rackz, who confirmed the engagement in one of her Instagram posts. 
Rackz shared a string of posts to her stories where she revealed the rapper popped the question when a plane flew overhead. She also posted several pictures of them together on social media. 
Bradford Cohen, Black's attorney, confirmed the happy news, sharing how his client was over the moon. Cohen further added that Black was doing well and enjoying his life with his family and close friends. 
The rapper's love life can be easily compared to the thrills of a reality show. Black was allegedly dating a woman called Rynaee Trill before he got engaged. The lady in question insisted that she was the rapper's girlfriend and even showed off a tattoo she got done for Black and receipts. 
Black And His Fiancée Celebrated Their Love Through Tattoos
The No Flockin Singer and his girlfriend have tattooed each other's name to commemorate their love. While Black has tattooed his girlfriend's name on the back of his neck, Rackz seems to be bolder. 
It looks like the rapper's fiancée wanted to flaunt her love for him as she got his actual name Bill tattooed in red ink to her cheek. Black, whose original name was Dieuson Octave, took up the name Bill K. Kapri in 2018.
Is a Baby On The Way?
OnSite! posted a video on Instagram where the rapper appeared to have given clues he is going to be a father soon. Black was even seen requesting his followers to suggest names for his baby. The rapper reminded his followers that his son is called King Khalid. He also suggested the name Kiope Prince Kapri.
A woman, whose face did not appear on camera, expressed her displeasure with both these names and suggested the name "Melly."
Black got his freedom after being pardoned by the former President of the United States Donald Trump earlier this year. It looks like he has several reasons to rejoice now after the ordeals that he went through.