Reasons For Kristy McNichol's 1998 Departure And Coming Out Gay 14 Years After
Renowned child actor Kristy McNichol came out as a lesbian 14 years after her abrupt departure from Hollywood in 1998. Her disappearance, as it turns out, was more than a simple case of limelight fatigue.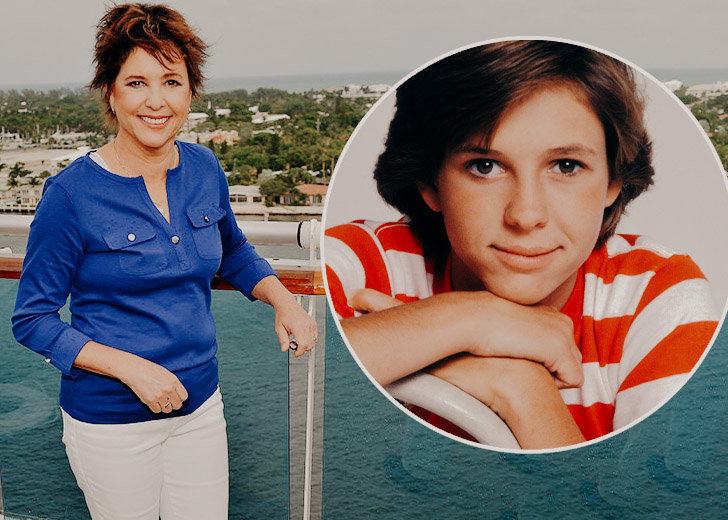 Following her abrupt departure from Hollywood, retired American actress Kristy McNichol resurfaced into the spotlight with a big revelation in 2012. Using her privilege and platform as a celebrity, the former child actor finally cleared the rumor about her sexuality and came out as a lesbian, 14 years after her departure from Hollywood.
Why did McNichol decide to come out of the closet so late in her life? Let's find out.
Kristy McNichol Came Out Of The Closet As She Approached Her 50s
Best known for her role as "Buddy" in the Spelling/Goldberg hit TV series Family (1976), McNichol was subject to many speculations regarding her sexuality. Being a tomboy during her early years, she was bound to be under the microscope. 
In 2012, the former actress decided that it was time to put the gay rumors to rest and stepped out of the closet and admitted that she was a lesbian.  

Kristy McNichol with her partner (photo: People.com)
She shared a picture of her partner Martie Allen, along with the statement regarding her outed secret, to People's magazine in January 2012. The actress's publicist shared to the magazine that she publicly disclosed her sexuality so that she could be open about who she is as she was approaching her 50s in 2012. Another reason cited for the revelation was because Kristy wanted to support other kids who are bullied for being gay.
The retired actress is currently in a long-term and happy relationship with her partner Martie Allen. The couple has been together for more than two decades. 
Kristy Mcnichol Quit Hollywood After Being Diagnosed With A Mental Health Condition
Mcnichol has had her fair share of fame in her early days, starting as a child actress in commercials and moving on to TV shows and movies. However, all the fame came with a price, the price of her innocent teenage years.
As the actress began soaring in her career at just age 14, rumors of her clinical depression started spreading like wildfire. Being pushed in the acting arena at such a tender age seemed to have taken a toll on the TV whiz kid as she began drowning in self-doubt and depression eventually.
In her interview with People magazine in 1989, the actress shared about her former years of battling depression. She shared that it all began when she was shooting her eighth movie, Just The Way You Are, at the age of 20. The actress revealed that it was 1982 when she became more aware of her anxiety and stress during the movie production.
Freaking out, crying, confused, I didn't know what was going on. I was so sick. It was the hardest thing I've ever done to try and get through that film.
She revealed in the interview that when the conversation about her mental health with her manager turned out to be in vain, the actress took help from a psychiatrist referred by a friend. As per the doctor's advice, she left the filming of Just The Way You Are, although coming back to complete the movie a year later. 
McNichol, in the same interview with People, admitted that a part of her mental breakdown had to do with the high-pressure years of childhood stardom. Some of it also had to do with her chaotic childhood and taking up the responsibility of her broken home, after her parents had a divorce.
After the break, in 1983, she appeared in a few movies and TV series but became a rather inactive celebrity. Eventually, in 1992, she was diagnosed with bipolar disorder, leading her to take early retirement from Hollywood for her own good.