Is Godfather Of Skateboarding Rodney Mullen Autistic? Has Given Signs Of Having Autism
The foundation on which modern street skating was developed is generally credited to Rodney Mullen. Curiously, there are reports of him being autistic.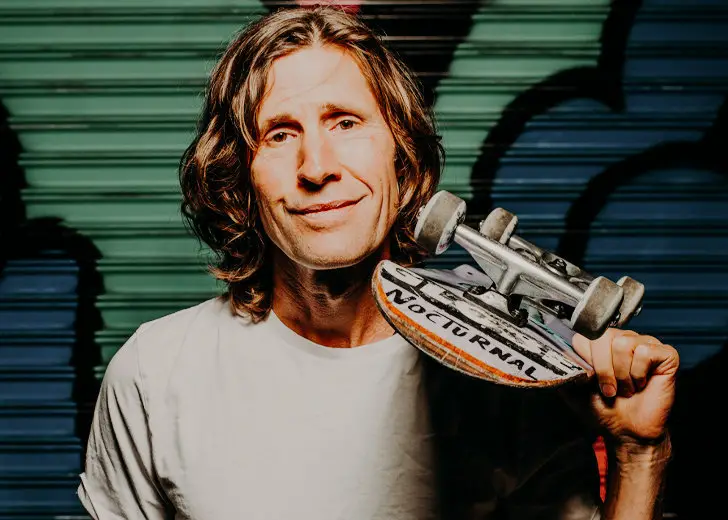 Rodney Mullen, the 'Godfather of Skateboarding,' is rumored to have suffered from Autism.
The most dominant world champion in sports history is the legendary skateboarder Rodney Mullen, who changed the art of street skating. He has consistently won every freestyle competition he has ever entered for decades. His admirers have often complimented his oddly serene appearance in every skate video he has shot.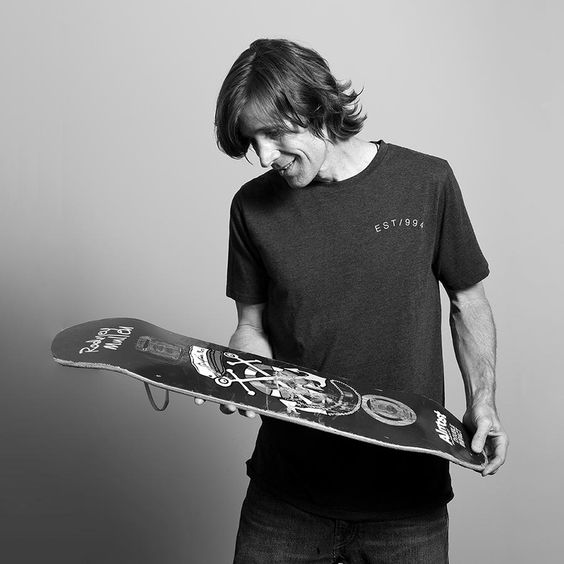 The construction of the foundation on which modern street skating was developed is generally credited to Mullen. Curiously, there are reports of him being autistic as well. 
Whether He Is Autistic Or Not Is Uncertain
No evidence is available as to whether or not Rodney is autistic. However, it was reported that he displayed symptoms of Autism. Mullen himself mentioned that he thinks that he may be autistic. That would seem to bear out the single-minded concentration and the almost ethereal aptitude he has displayed over the years for skateboarding.
Autistic people also show similar motivation and attention. They are driven to pursue their chosen art incessantly by some mystical inner mechanism, mixing native raw talent with knowledge and skills well beyond what can be accomplished by neurotypical individuals.
Rodney looked at the skateboard and saw an entity in three dimensions. He thought you didn't have to sit on the deck. You could flip it down and skate on it. You could slide on the edge of it.
For autistic people, the capacity to deconstruct game rules and look at a convention from beyond normal capacity is standard. Mullen also reflected that he may exhibit other typical traits associated with ASD. Mullen was extremely vulnerable and sometimes ran away from the team he was a part of, only to turn up hours later by himself.
Mullen has a family background, as many other autistic individuals, which indicates ties to the syndrome: his mother was diagnosed with Autism. She is a scholar, graduating from high school at the age of 14 and later receiving a degree in physics while also becoming an excellent pianist.
The Rise Of The Skateboarding Prodigy 
Mullen was born with metatarsus varus, a disease that caused both feet to point inward, better known as pigeon toes. This was a major downside in a sport where the ability to manipulate the board with both feet freely is everything. Yet Mullen wore boots designed to correct the situation and obsessively worked on the board to refine his strategy.
Facing initial concerns, in 1977, when he was ten years old, his father finally bought Rodney his first skateboard, on the condition that he would still wear his safety pads and avoid skating the moment he was injured. He entered his first contest the same year and came third; later, he would take first place in every game he entered—almost thirty in all in the next three years.
In 1980, Rodney started his competitive skating career with the Powell-Peralta Bones Brigade after winning the Oasis Pro competition in San Diego. He would create moves that would revolutionize the sport of skating, such as the flat-ground ollie, Kicklip, Heelflip, and 360 Flip.
In 2002, Mullen received the Skater of the Year Transworld Readers' Choice Award and created the company Almost Skateboards. In 2003, he published 'The Mutt: How to Skateboard and Not Kill Yourself,' an autobiography.
A Career In Motivating Others With Speeches
As a sought-after speaker at PopTech, Foo Camp, TEDx, and several other gatherings where technology bigwigs meet to feast on ideas, Mullen is making rounds at Silicon Valley conference circuits. About 1.9 million views were created for his first-ever appearance on TED. In comparison, his YouTube skate videos and interviews have tens of millions of views.
Today, Mullen is in high demand. Over the years, it seems that Mullen has been able to transcend many of his autism traits to interact and respond more similarly to the way a neurotypical personality might be.