Nathan Fillion Followed Strict Routine to Get in Shape for 'The Rookie'
Nathan Fillion carried a chiseled look on the second season of ABC's 'The Rookie,' which has left his fans wondering if he lost some weight. The actor has since revealed his weight loss regime.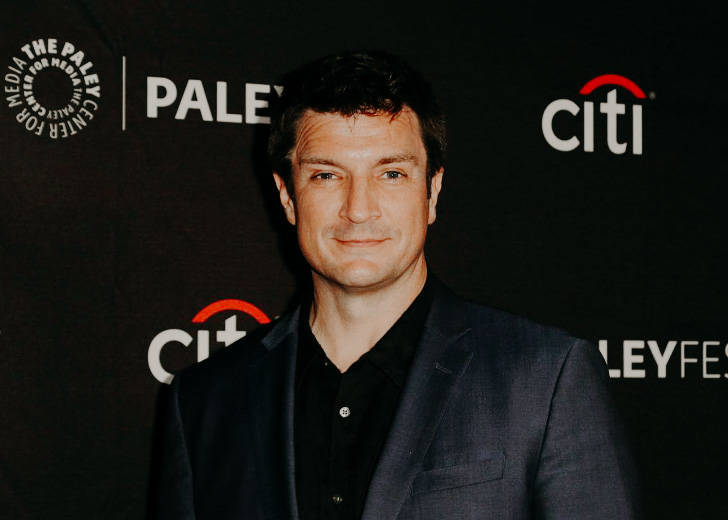 In one of his interviews from 2018, Castle actor Nathan Fillion revealed the routine he followed to prepare for his role as John Nolan in The Rookie.
After the premiere of season 2 of The Rookie, fans noticed a drastic change in the actor's weight and took their concerns to the internet.
Getting Ready For The Role
In one of his interviews with the Build Series, Fillion admitted that he worked hard to get in shape for his role as a Los Angeles Police Department (LAPD) rookie officer. 
In the interview, the Series Of Unfortunate Events actor talked about making some dietary adjustments like cutting down on sugar and bread to maintain a good physique.
Alongside the diet change, the actor mentioned he has been working out and drinking a lot of water.
Besides the diet and the workout regime, Fillion revealed that he bought a step-tracking watch and made it a point to walk 12,000 steps a day.
Fillion humorously commented how hard it is to reach the 12,000 mark considering his age and that he is too old even to read the number of steps on his watch.
In a conversation with TV Insider, the Canadian native also confessed to training with police consultants and having them on set to ensure that the show appears as close to reality as possible.
On the downside, the actor disclosed the role had been physically demanding for him because of his weak knees.
Fans Notice His Weight Loss
After the second season of The Rookie premiered on ABC, Fillion's fans talked about the actor's drastic weight loss. 
Many of his fans took to Twitter to compliment him on his new look. On the other hand, some fans were concerned about the actor's health. 
@NathanFillion wow, you look good, but you lost a lot of weight. It is not bad, or judgement, just hoping all is ok. — Maggie Caylor (@mabcay) September 30, 2019
Some of the actor's fans also theorized his weight loss to be associated with his role in the upcoming Suicide Squad reboot.
The actor hasn't made any comments regarding his weight. 
However, in one of his Tweets from September 30, 2019, the actor mentioned that he would be sporting a chiseled look in the new season.