Who Is Khloe Kardashian's Real Dad? She Once Took a DNA Test to Confirm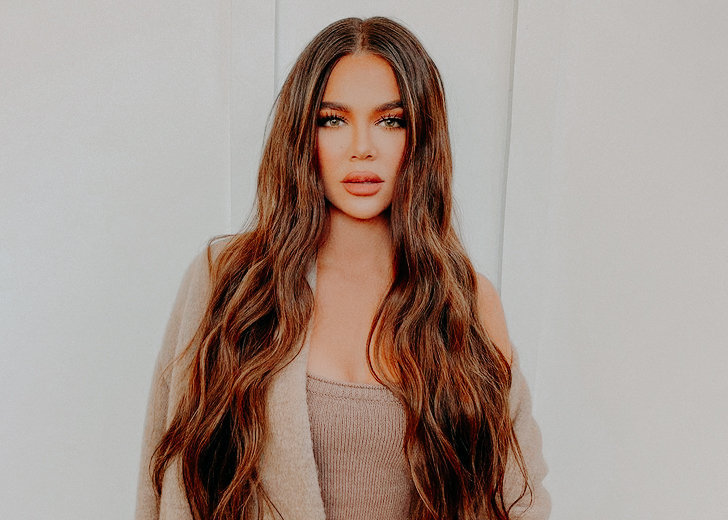 For those of us who have been keeping up with the Kardashians, we know that Kylie Jenner and Kendall Jenner have a different dad than the Kardashian siblings.
Despite the complicated parentage, the Kardashian-Jenners are a tight-knit family,
But there's also a question of paternity involving the third oldest Kardashian sister, Khloé Kardashian.
For years, fans have been convinced that Khloé's father late Robert Kardashian is not her biological dad. And then there's the fact that Khloé looks totally different from her sisters in photos and real life.
Many conspiracy theorists believe that her real dad is O. J. Simpson, the man her mother, Kris Jenner, was suspected of having an affair with. 
Is Robert Kardashian Sr. Khloé Kardashian's Real Dad?
The theory that Khloé has a different father than her sisters and brother has been around for ages, but the issue gained ground when Joni Migdal, a close friend of the family, spoke out about her paternity.
Migdal confessed that Kardashian Sr. knew full well that Khloé wasn't his biological daughter. But he refused to get a DNA test done because whatever the circumstances were, he fully accepted her as his own daughter and didn't want to believe otherwise. 
To add fuel to the fire, Khloé's stepmother Ellen Pierson came forward with a new explanation. 
She revealed Robert Sr. confessed that he knew he wasn't Khloé's real dad shortly before his death.
The Kardashian sisters did not take the claim lightly and slammed her for being an opportunist wanting to make a quick buck.
But Pierson maintained that she was speaking only the truth. "I am simply stating the facts and the truth — their father's truth. I simply delivered hand-written diaries from their father," she declared.
O. J. Simpson Might Be the Dad
So how did O. J. Simpson end up getting dragged into this theory?
Robert Sr. was close friends with the former football star. He gained notoriety when he served as a legal consultant on the 'Dream Team' that got Simpson acquitted at his infamous 1995 murder trial.
Simpson became friends with the Kardashian family but with the arrival of the third Kardashian sister, the friendship seemed to have come to a halt.
Fans speculated that the reason was that he and Jenner had an affair, which resulted in the birth of Khloé.
Khloé's birth also coincided with timelines of the said affair, making it highly possible that the outlandish theory was accurate.
Shortly after Simpson's release from prison, the paparazzi asked him what he thought of Khloé's pregnancy, insinuating that he could be a grandfather.
Simpson, who has always vehemently denied the rumors, congratulated the mom-to-be but denied being her father, saying, "Trust me, I had nothing to do with it. I would be proud if I had anything to do with it, but I don't."
Khloé Kardashian Shut Down the Rumors with DNA Test
Khloé always maintained that she knew who her real dad was and refused her family's urging to get a DNA test.
But the rumors were egregious — sometimes they would say her real father was Simpson, other times people claimed it was Alex Rodnan. 
In an episode of Keeping Up With the Kardashians, Kris revealed the results of the family's 23andMe tests that Khloé and her sisters took. It confirmed that the sisters definitely had the same father. 
Khloé and her sisters had Middle Eastern roots which they inherited from their father Robert Sr.
"You are my sister," Kourtney said when Khloé revealed the shocking results. "Oh my God, we are sisters," Khloé agreed.
Well, there you have it, folks. Case closed.