Khloe Kardashian's DNA Test: Real Dad & Adoption Talks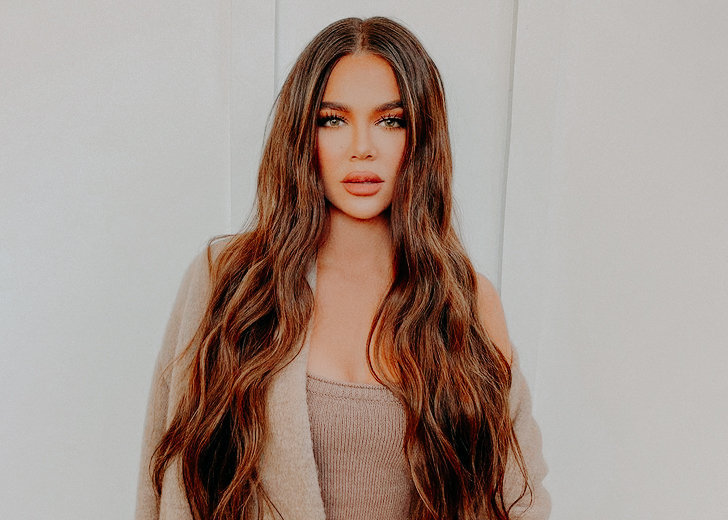 For those of us who have been keeping up with the Kardashians, we have generally understood that Kylie Jenner and Kendall Jenner's biological father is Caitlyn Jenner, and the other Kardashian siblings' biological dad is famed lawyer Robert Kardashian Sr, also known as Robert Sr. or Kardashian Sr.
Despite the complicated parentage, the Kardashian-Jenners are a tight-knit family,
But there's also a question of paternity involving the third oldest Kardashian sister, Khloe Kardashian.
For years, some fans have been convinced that the late American attorney Robert Kardashian is not her biological dad. And then there's the fact that Khloe looks different from her sisters.
Many conspiracy theorists believe that her real dad is O. J. Simpson, with whom her mother, Kris Jenner, was suspected of having an affair. Some even have gone on to say that Lionel Richie is the biological father.
Amidst all the confusion, Khole finally decided to take a DNA test and clear out the controversy once and for all. Here's the finding.
Khloe Kardashian's DNA test proves who is her real dad 
Khloe maintained that she knew who her real dad was and refused her family's push to get a DNA test. In a 2012 episode of Keeping Up With The Kardashians, she was seen with a strong refusal to take a DNA test.
But the rumors were egregious — sometimes they would say her birth father was Simpson, and other times people claimed it was Alex Rodnan. 
In an episode of Keeping Up With the Kardashians, Kris revealed the results of the family's "23andMe" tests that Khloe and her sisters took. It confirmed that the sisters definitely had the same father. 
Khloe and her sisters had Middle Eastern roots, which they inherited from their father, Robert Sr.
"You are my sister," Kourtney said when Khloe revealed the shocking results. "Oh my God, we are sisters," Khloe agreed.
Well, there you have it, folks. Her real dad is someone who raised Khole and her siblings, including her younger brother Rob and two older sisters, Kourtney and Kim. 
If you didn't know, Jenner and Robert's marriage lasted more than a decade, from 1978 to 1991. Unfortunately, their marriage ended after reports of a scandalous affair between Todd Waterman and Jenner came to the surface.
The famed lawyer would later die of cancer in 2003. 
How did the 'real dad' theories start?
The theory that Khloe has a different father than her sisters and brother has been around for ages, but the issue gained ground when Joni Migdal, a close friend of the family, spoke out about her paternity.
Migdal confessed that Kardashian Sr. knew well that Khloe wasn't his biological daughter. But he refused to get a DNA test done because whatever the circumstances were, he fully accepted her as his daughter and didn't want to believe otherwise. 
To add fuel to the fire, Khloe's stepmother Ellen Pierson came forward with a new explanation. 
She revealed Robert Sr. confessed that he knew he wasn't Khloe's real dad shortly before his death.
The Kardashian sisters did not take the claim lightly and slammed her for being an opportunist wanting to make a quick buck.
But Pierson maintained that she was speaking only the truth. "I am simply stating the facts and the truth — their father's truth. I simply delivered hand-written diaries from their father," she declared.
Why did some fans think O. J. Simpson might be the dad?
So how did O. J. Simpson end up getting dragged into this theory?
Robert Sr. was close friends with the former football star. He gained notoriety when he served as a legal consultant on the 'Dream Team' that got Simpson acquitted in the infamous 1995 murder trial set for the murder of Simpsons' former wife, Nicole Brown Simpson, and Ronald Goldman.
Simpson became friends with the Kardashian family, but with the arrival of the third Kardashian sister, the friendship seemed to have come to a halt.
Fans speculated that the reason was that he and Jenner had an affair, which resulted in the birth of Khloe.
Khloe's birth also coincided with the timelines of the said affair, seemingly making it highly probable that the outlandish theory had been accurate. In addition, fans also continued making side-by-side comparisons of Khole and Simpson's daughter Syndey in a bid to prove how they looked similar.
However, Simpson and Jenner both have denied the rumors. The Kardashian matriarch even cried while putting light on the claims during an episode of Keeping Up With The Kardashians.
Shortly after Simpson's release from prison, the paparazzi asked him what he thought of Khloé's pregnancy, insinuating that he could be a grandfather.
Simpson, who has always vehemently denied the rumors, congratulated the mom-to-be but denied being her father, saying, "Trust me, I had nothing to do with it. I would be proud if I had anything to do with it, but I don't."
Later, he spoke to the Full Send podcast and said he thought Kris was cute, but he was dating "supermodels." He added, "I've never been attracted to her and I never suspected she was ever attracted to me, so that was never the case."
Simpson was set free of the murder charge in 1995 after Robert defended him.  
Lionel Ritchie also got into the mix of the possible daddy rumor
Some fans online believed that singer Lionel Ritchie was Khole's real dad. According to the theory, she was born in 1985, which matches the timeline of the alleged affair.
This rumor originated because an anonymous source, who claimed to be Ritchie's close friend, claimed that Jenner and Ritchie had an affair in the 80s.
The source told Dailymail, 'They had a sexual affair - he bragged about it,' adding, 'He said he was on the outs with his wife at the time.' The person also emphasized that "everyone was sleeping around with everyone else back then, and Kris was hot in those days."
Not only that, the source claimed that Ritchie's daughters Sofia looked "like she could be Khloe's little sister."
Todd Waterman was also speculated to be Khole's real dad
In her 2011 memoir 'Kris Jenner... and All Things Kardashian,' Jenner sheds light on an affair she had with "Ryan" while still married to Robert Sr. And again, some of the fans tried to speculate that Khole may have been born out of the affair given the autobiography's disclosure. 
Additionally, many commented Jenner's 'Ryan' was likely Todd Waterman, as he had publicly disclosed that their "crazy and passionate" affair began in 1989.
However, fans who avidly follow Kardashian canceled this rumor on social media, stating that Khole was born four years before the affair started. Waterman also spoke about the matter and confirmed that the "crazy and passionate" affair began in 1989.
Alex Roldan was also rumored to be Khole's father
Since it was a matter of discovering the truth about the biological father of one of the favorite K, many fans took it upon themselves and started researching where they could.
Out of the blue, Alex Roldan, a longtime hairdresser of Jenner and equally close family friend, was also made part of the ongoing rumor based on looks.
Nah, it's Khloe Roldan. The side by side is of Alex Roldan, Kris's ex hairdresser. Looks like Alex was doing more than just cutting Kris's hair ✂️✂️✂️ pic.twitter.com/Cd71vyrlvI — Britnee*SaVaGe (@BrittaniiStarzz) May 24, 2020
Some fans pointed out that Khole and Roldan's similar facial attributes could hint that he was her biological father. They also further claimed that Rob Kardashain Jr. was Rpldan's biological child because of their matching facial attributes.  
However, the rumors were unsubstantial and proved false after Khole took the DNA test.
Also, no reports have ever stated that Roldan has had an affair with Jenner.
Recent news 
After Khole was snapped at Tristan Thompson's mother's funeral on January 5, 2023, many jumped into the bandwagon of them getting back together.
However, a source close to Kardashian clarified to Hollywoodlife that she was not in favor of reuniting with Thompson despite her family and friends thinking otherwise. 
Previously, they separated in 2021 after an on-and-off relationship. It was Khole who reportedly pulled out of the relationship.
Although Khole hasn't explicitly detailed the reason for their breakup, many believe their relationship worsened after allegations and testimonies of him cheating on Khole began to arise. Even his personal trainer came forward to expose him, and he later had to settle the paternity case with her for 10k a month in child support.