Nicole Brown Simpson's Sister Accuses O.J. Simpson of Believing His Own Lies
O.J. Simpson says he might bump into the real killer in Los Angeles.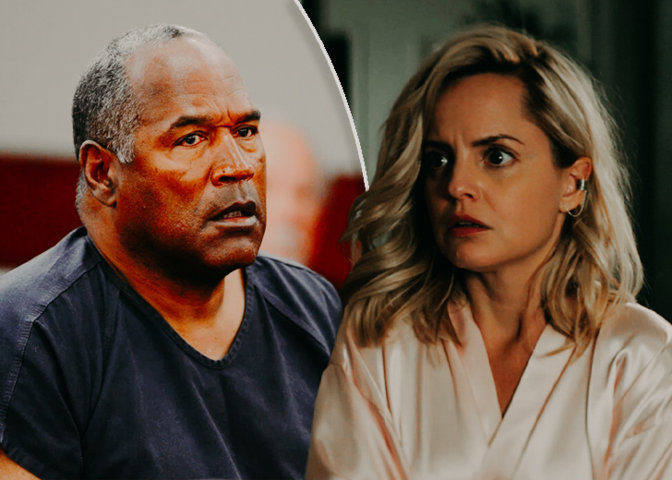 There is another new twist in the Nicole Brown Simpson murder case, as Nicole's sister Tanya Brown insists O. J. Simpson was the real killer.
Speaking with TMZ on August 10, 2021, Tanya explained that if one were to just look back at the DNA evidence from the crime scene, it would show the blood of only three people: Nicole, Ron Goldman, and O. J.
Tanya, who is a motivational speaker and an author, went on to state that she did not believe there was a killer, other than the former football running back, who was involved in the murders.
In the interview, she also suggested O. J. had been feeding himself his own lies for so many years now, that he actually believed them to be the truth.
Since it has been over 27 years since that dreadful event, Tanya said she had forgiven O. J. for what he did. But whenever necessary, she would be ready to talk about it, honoring hers and Ron's family.
Her statements came in the wake of the former athlete's recent interview with The Athletic, where he said he would never revisit Los Angeles.
He explained himself by saying he was afraid he might bump into the actual person responsible for the murder of his ex-wife and her friend Ron.
I have trouble with L.A. People may think this is self-serving, but I might be sitting next to whoever did it. I really don't know who did this.
"I figured eventually somebody would confess to something, you know? I had one suspect I told my lawyers to look at. I still think he might be involved, but I can't talk about it," he added, revealing he still had a suspect in mind.
Even though O.J. was accused of the murders of both Nicole and Ron, he shared he was a good guy and didn't let any hearsay change him. Instead, he treated everybody the way he wanted himself to be treated.
Nicole and Ron Murder Case
On the evening of June 12, 1994, Nicole and her friend Ron were stabbed to death outside of Nicole's Brentwood, California home.
The murder took place a year after Nicole and O. J.'s divorce. Due to this, the former football star immediately became the prime suspect.
He was arrested five days after the murder while riding as a passenger in a white 1993 Ford Bronco SUV owned and driven by his longtime friend Al Cowlings.
Despite his arrest, he did not confess to committing the murders.
The jury acquitted O.J of all the charges on October 3, 1995.
While most of the African-American population in Los Angeles felt that justice had been served by the "not guilty" verdict, most whites and Latinos stressed that it had not.
Later, on February 5, 1997, OJ Simpson was unanimously found liable for the wrongful death of and battery against Ron, and battery against Nicole, by a civil jury in Santa Monica, California. He was then ordered to pay $33,500,000 in damages.