Who Is Orenthal James Simpson and Nicole Brown Simpson's Son Justin?
Justin Ryan Simpson, the son of O. J. Simpson, was raised by his grandparents after his mother was murdered and her father was the chief suspect. In this article, learn in-depth wiki about Justin Ryan Simpson including his upbringing by grandparents, his father getting accused of murder, and his net worth that has emerged from his real estate business.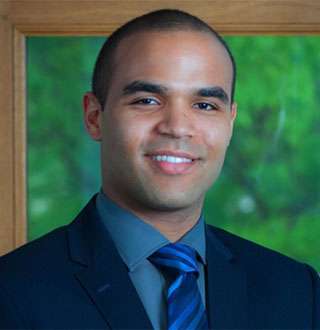 Quick Information
Date of Birth

Aug 06, 1988

Age

34 Years, 7 Months

Nationality American
Profession

Real Estate Agent

Career

2014-present

Relationship Status

Single

Divorce/Split

Not Yet

Girlfriend

Not Known

Gay

No

Net Worth

$3 Million

Ethnicity/Race

Black

Father

O. J. Simpson

Mother

Nicole Brown Simpson

Sister/s

Sydney Brooke Simpson, Arnelle Simpson, Aaren Simpson

Brother/s

Jason L. Simpson

College

Florida State University(2010)

Height/ How Tall?

N/A

Weight

N/A

Children/Kids

Not Yet
Justin Ryan Simpson was born with a reputation as the son of the ill-famed O. J. Simpson, former American football running back and broadcaster. While Justin did grow up most of his youthful days under the infamy of his father's shadow, he did not let his father's notorious fame define his life.
Today, Justin has been successful in building recognition on his own. Aged 32, Justin is a real estate businessman, a property manager, and a celebrated business person.
Justin Ryan Simpson Was Raised by His Grandparents After Mother's Death
Justin Ryan Simpson was born on August 6, 1988, to parents Orenthal James Simpson and Nicole Brown Simpson in California. His father, a former NFL running back, became infamous when he got involved with the murder of his wife and her friend, Ron Goldman in June 1994. 
With a previous record of domestic violence towards Nicole, Justin's father O.J. was the chief suspect of that murder. 
O.J And Nicole with son 5-year-old Justin and 8-year-old Sydney (photo: Pinterest)
During his father's trial, Justin and his sister, Sydney Brooke Simpson, had to move in with their maternal grandparents — Louis Hezekiel Brown and Juditha Anne Brown. Justin and his sister were six and nine years old at the time, respectively.
However, Justin and his sister would only spend the better part of a year with their maternal grandparents. After his father was acquitted of all murder charges on October 3, 1995, he and sister moved back in with their father, much to the dismay of their grand parents and the general public. 
Justin Ryan And Sister Sydney Run A Successful Real Estate Business
Simpson graduated from Florida State University in 2010. After graduation, he submerged himself into the real estate business and started his career in March 2013 by serving as a Real Estate Sales Professional at Muffley & Associates Real Estate.
In November 2015, he started working as the Real Estate Sales for Coldwell Banker Residential Real Estate. Since June 2018 he has been working as a real estate sales for DHM Real Estate Group, located in Tampa/St. Petersburg, Florida Area.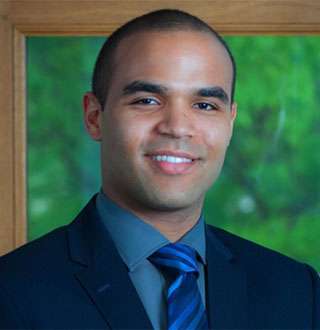 Justin Ryan Simpson Profile (Photo: Facebook)
After marking his success in the real estate market and industry he also went on to launch his own real estate company named Bolder Property Management in June 2018. However, he quit his role as a founder in January 2019.
He is also the co-founder of the Florida real estate company, Simpsy Properties, LLC with his sister. 
Justin And Sister Landed In Hot Water In 2017
Back in 2017, Justin and sister Sydney Simpson found themselves in the tabloids when they bought 13 properties in St. Petersburg, Florida for $500,000. The headlines were not because of the spending spree itself but due to the fact that they had reportedly used their father's money to buy the properties. 
After the property buyings were disclosed, the Browns (Justin's maternal grandparents) claimed that the money O.J gave to his kids was a "fraudulent conveyance" — a term used to denote transfer of money to avoid debt. The Browns lay claim to the money as O.J allegedly still owed them $33.5 million for damages in their daughter's wrongful death they had initially filed against him.
Circumstances again favored O.J as the case was ruled in his favor. A Miami asset-lawyer, in charge of the investigations, said that O.J was free to do with the money as he wised as long as it wasn't mixed with other funds. 
Where Is Justin Ryan Now? | A Look Into His Business And Net Worth
During his time in Simpsy Properties, LLC, Justin managed to acquire 4 disclosed properties for around $350,000. On the DHM Real Estate Group website, his up-to-date property sales are disclosed and are well over $1 million.
While his net worth hasn't been officially disclosed, Celebrity Net Worth cites his sister's net worth as $10,000 and his father O.J Simpson's net worth as $3 million — both of which are still pending verification.
Justin Simpson on one of his sites (photo: Facebook)