Tristan Thompson's Alleged Third Baby Mama Files for Child Support Before Baby's Birth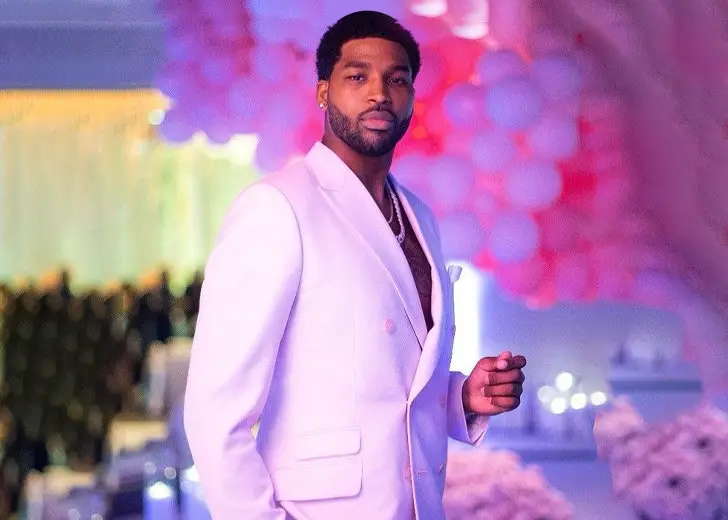 Tristan Thompson is allegedly expecting yet another child, this time from a personal trainer from Texas.
The baby mama has even filed legal documents to receive child support from the baller. 
While the NBA star has admitted to having sexual relations with the pregnant trainer on one occasion, she claimed he had an affair with her for at least five months before his birthday earlier this year. 
Two Kids and Counting...
In an exclusive report from Dailymail, it was revealed that Thompson's supposed mistress, Marylin Nichols, had sued him for child support before the child was even born. She is due to deliver the baby any day now. 
The report further cited that the 31-year-old trainer claimed to have conceived the baby during Thompson's 30th birthday bash earlier this year in Houston, Texas. 
The legal documents obtained by the outlet had Thompson admitting to having a physical relationship with Nichols, but he claimed it was just that one time. 
On the flip side, the mother-to-be claimed that the affair began at least five months before Thompson's birthday.
During that time, she would make regular visits to California to meet the NBA Star.
She also claimed that their relationship continued even after the birthday celebrations when she was pregnant with Thomson's child.
Tristan Thompson Allegedly Cheated on Khloé Kardashian, Again
While the case is still ongoing and there is yet to be a ruling on the matter, the timeline that the personal trainer put forth meant that Thompson had been unfaithful to his ex-girlfriend, Khloe Kardashian. 
The affair allegedly began sometime in November 2020, while Thompson and Kardashian only broke up in early 2021.
Meaning, Thompson was cheating on his ex-girlfriend. Thompson even shares a three-year-old daughter True with the reality star. 
That being said, this wasn't the first time that the cassanova baller stepped out on his relationship with the beauty mogul. 
Thompson and Kardashian first sparked dating rumors back in 2016, and in 2018 they welcomed True into the world.
As per reports from Us Weekly, Thompson was unfaithful to his ex-girlfriend before the birth of their daughter, but the two stayed together for their own reasons. 
The patched relationship would not last for much longer. One year after their daughter was born, the two of them split again.
Back then, Thompson was spotted kissing Jordyn Woods in February 2019. 
Tristan Thompson & Khloé Kardashian Got Back Together
That wasn't the end of their romance, though. During the pandemic, Thompson and Kardashian were in quarantine together and decided to give their relationship yet another chance. 
This time around, the patch-up didn't even last for a year. 
"They broke up a few weeks ago," a source told Us Weekly in June 2021. "They remain amicable toward each other and will continue to coparent."
More recently, another source confirmed to the outlet that Thompson and Kardashian were "not fully back together" but were spending quite a lot of time in one another's company. 
Apart from True, Thompson is also a father to a 4-year-old son, Prince, whom he shares with ex-girlfriend Jordan Craig.