Surprise Vegas Wedding — Kourtney Kardashian and Travis Barker Are Married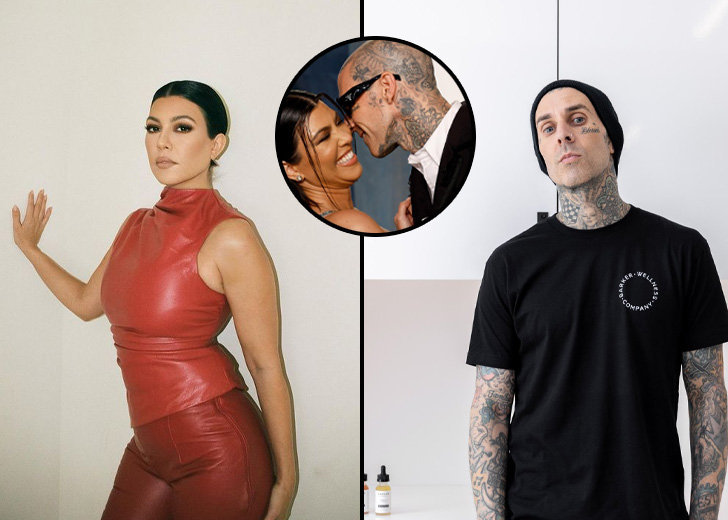 Kourtney Kardashian and Travis Barker are now officially married.
The supermodel tied the knot with the musician at the One Love Wedding in Las Vegas, Nevada, right after stepping out hand-in-hand at the 2022 Grammys.
According to reports, the wedding was a private ceremony that took place sometime after 1:00 am on Monday, with the duo dressed in the same clothes they wore to the awards ceremony.
"I didn't know who it was until they pulled up. I advertise as 24-hours but they wanted to make sure I was still there. They paid and they requested Elvis Presley, that was mandatory," One Love Wedding Chapel owner Marty Frierson told People.
"I called back 5 minutes later and was like, I got an Elvis, and there they were."
The owner further revealed that the ceremony lasted about 30 minutes.
"They came, got married, tossed the bouquet in the driveway, and danced to Elvis," Frierson added. "They showed a lot of love and had a lot of fun."
No Wedding License Debate
The news was first reported by TMZ, which stated that Kardashian and Barker got married after presenting their marriage license to the chapel's owner. Otherwise, the venue didn't allow a couple to tie the knot without a license.
But a source at the chapel later told TMZ that they did not actually get a license and, therefore, the marriage was not "legal."
Not just that, there is no record of the couple applying for or receiving a marriage license in Clark County.
Wedding Details
Even though it was a private ceremony, reports stated the couple exchanged vows under an altar decorated with silk roses with a wood "love" sign.
The two, however, did not allow the venue to take any photos and opted to bring their own photographer and security.
As per Dailymail, the chapel's wedding packages range from $99-$699.
The priciest package at the venue reportedly includes a limo, photoshoot, a wedding concierge, choice of love song, a fresh rose bouquet and garter belt for the bride, a wedding video, and a rose petal entrance.
Kourtney Kardashian and Travis Barker's Relationship
Kardashian and Barker have been dating since late 2020. The two reportedly started as friends initially, but later, it turned into a romantic relationship.
However, their relationship became public only in January 2021 — about a couple of months after they began dating.
The couple eventually made the relationship Instagram official in February 2021, as Kardashian shared a photo of the couple's hands clasped together.
Following that, the pair continued to show their love for one another across social media and on the red carpet.
Kardashian even helped encourage Barker to board an airplane for the first time since surviving a deadly crash in 2008.
Later that year in October, Barker proposed to the Poosh founder with a massive oval-shaped diamond ring designed by jeweler Lorraine Schwartz.
The proposal took place in Montecito, California, at Rosewood Miramar Beach hotel.
In recent months, the duo has also expressed their desire to have children together, even though they both have kids from their previous relationships.