First Look At Hulu Miniseries 'Nine Perfect Strangers' Starring Nicole Kidman
Hulu dropped a 30 second trailer to the new miniseries 'Nine Perfect Strangers' starring Nicole Kidman at the Oscars..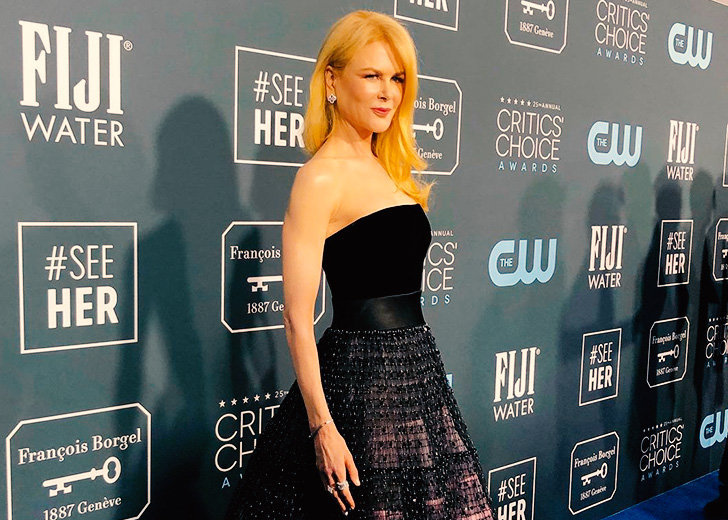 Hulu dropped the trailer of the upcoming Nicole Kidman-starring miniseries Nine Perfect Strangers at the Oscars. 
Nicole Kidman is yet again portraying another depraved and obscure novel by Liane Moriarty into a David E. Kelley limited series. The 30-second Hulu trailer shows that she plays the role of a dishonest and morally questionable leader of a "wellness resort."
The plot contains a health-and-wellness resort that promises healing to the nine frustrated people from the city who want to get on a path to a better way of living. And the person watching over them during this ten-day retreat is none other than the shady resort director Masha (Kidman).
Though she claims to be on a mission to rejuvonate their worn out minds and bodies, these nine "perfect" strangers have no idea about the shocking turn of events that is going to greet them.
The show follows nine perfect strangers who have come for rejuvenation and might end up leaving with a whole lot more or less, and have no idea what is about to hit them," E! Online reported.
The show is an adaptation of the 2018 novel by Liane Moriarty, who also happens to be the author of Big Little Lies — which had also been adapted into a miniseries starring Kidman.
With her icy stare, witch-like hair and a vague Eastern European accent, she murmurs "Surrender yourself to me," just when the suspense drops something seemingly hallucinatory into a green liquid.
Aside from Kidman, the star-studded cast includes Michael Shannon, Luke Evans, Bobby Cannavale, Regina Hall, and Samara Weaving. According to Variety, Melissa McCarthy, one of the executive producers, has also been cast in the series with the role of Francis, one of the "strangers," which marks her first major TV role since her Emmy-winning role of Molly on Mike and Molly.
Nine Perfect Strangers reconnects a large part of the production team of the HBO adaptation of Big Little Lies. Kidman will star as well as executive produce, along with executive producers and creators of Big Little Lies, Steve Hutensky, Casey Haver, Bruna Papandrea and David E. Kelley.
They are to produce through Made Up Stories, Blossom Films, and Endeavor Content. The later is going to serve as co-writers and co-showrunner with John Henry Butterworth. Kidman, Papandrea, and Kelley are also collaborating on the upcoming HBO series The Undoing.
Papandrea, Steve Hutensky and Casey Haver will executive produce via Made Up Stories. Kidman and Per Saari will executive produce for Blossom Films. Moriarty, Kelley, and Butterworth will also executive produce. This is also the latest project from Blossom Films, Made Up Stories, and Endeavor Content. 
Nine Perfect Strangers is stated to debut later this year on Hulu, though the exact release date is unconfirmed.