Gary Vaynerchuk and Wife Lizzie Decides to Keep Kids Away from the Limelight
Gary Vaynerchuk and his wife Lizzie are parents to two kids!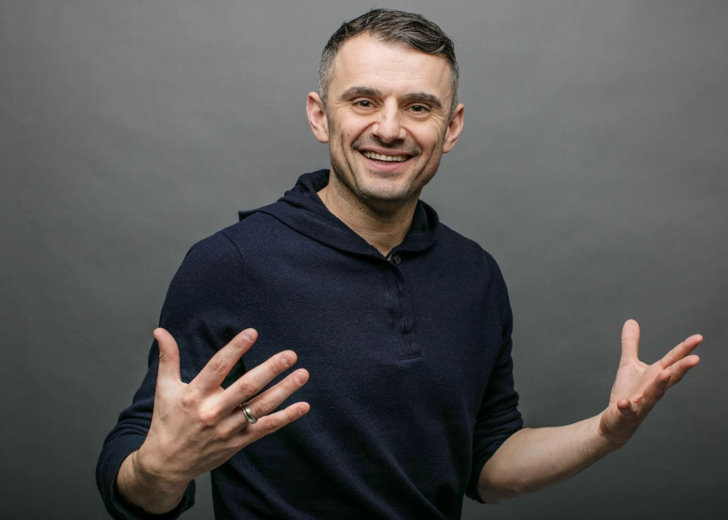 Five-time New York Times bestseller Gary Vaynerchuk is a family man with a wife Lizzie Vaynerchuk, and two children, daughter Misha Vaynerchuk and son Xander Vaynerchuk.
But unlike many celebrities who take their wives and kids to different public events, Gary opts to keep his personal life out of the limelight.
Gary Wants His Kids to Make Their Own Decisions in Life
The Belarusian-American entrepreneur has always remained private about his little ones. He has barely shared any pictures of them.
Even his wife, Lizzie, seems to be following the same option.
Due to this, many people on the internet have even questioned if Gary is a good father. However, according to him, there is a reason why he is not often seen with his kids in public places and keeps them away from his fame.
In 2015, the 45-year-old author published a blog titled 'BEFORE YOU QUESTION MY WORK/LIFE BALANCE, READ THIS' on his website.
Gary stated that he and his wife had decided not to disclose much about their kids in public through the blog. He added that he would like to keep his children behind the curtains until they decide to come out in public by themselves.
"I would prefer to keep that part of my life private until they can decide," he wrote. "But it was my personal choice to make sure this part of my career, the public image, didn't bring them into the limelight without it being their choice first."
Going by his statements, it seems that he is a good and thoughtful father who does not like to make decisions about his children's life by himself only.
He Admires His Wife a Lot
Keeping his kids away from the limelight might be one thing, but on the other hand, Gary is a very proud husband and often talks about his wife and her support for him.
I love my wife with every ounce of my soul! :) #lizzieFTW nothing happened just a burst 0f thought :) — Gary Vaynerchuk (@garyvee) July 20, 2013
On Medium, on September 24, 2014, he dedicated a whole blog for Lizzie and titled it 'The Significance of Your Significant Other.' In the blog, he stated that he was amazed by the influence his wife had on his career.
He also said that his wife had always supported him, whatever the situation was, due to which he could perform his duties at his workplace.
While concluding his blog, Vaynerchuk mentioned how important it is to have such a supportive significant other — which he got in his wife — to attain success.
The Duo Have Been Married for over a Decade
The GaryVee Audio Experience host has a very blissful married life. He took the wedding vows with his wife Lizzie on November 13, 2004.
Since then, the power couple has been living quite happily. Their married life was filled with more happiness when they got blessed with children.
Their first child, daughter Misha, was born on May 31, 2009. Three years later, on August 6, 2012, the family of three expanded as the duo welcomed their second child, a boy named Xander.
As of now, the family of four is residing in their New York resident.