Eric LeMarque Realized Wife & Family's Value After A Close Encounter With Death
Eric LeMarque suffered from stage IV frostbite after he was stranded on Mammoth Mountain in 2004 for 8 days. But the incident made him realize the value of his life and his family, especially his wife and kids. Know more about LeMarque's 2004 incident and his relationship with his family!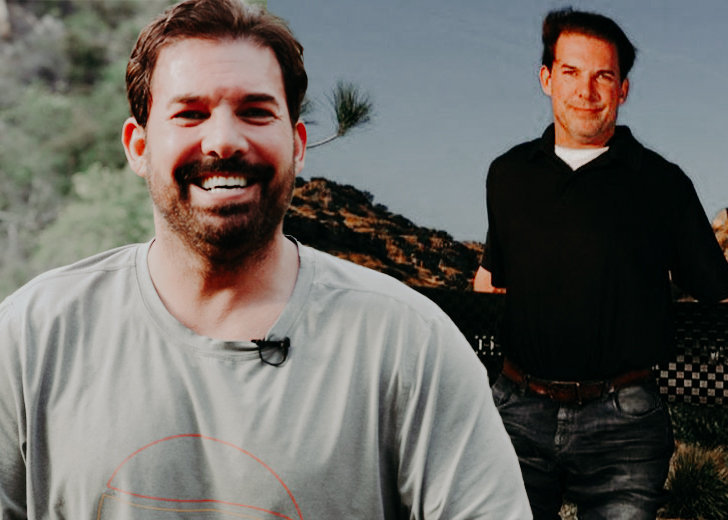 Eric LeMarque suffered from stage IV frostbite after being stranded on Mammoth Mountain in February 2004 for eight days. The incident cost the former professional ice hockey player his most important assets—both of his legs.
However, the incident made LeMarque realize the value of his life and his family, especially his wife. He understood that they were the real treasures in his life as they never left his side, even when he battled to stay alive.
Read on to know more about LeMarque's 2004 incident and his relationship with his family!
Eric LeMarque Lost In Strange Woods And Thick Snow
LeMarque skied around the Mammoth Mountain in California's Sierra Nevada range on February 6, 2004, with only a light jacket, some gum, soggy matches, and a bag of meth.
LeMarque was aware of the wall of storm clouds heading his way. He even knew the storm would overtake him in a matter of minutes. But his "overconfidence and poor judgment" took him to unfamiliar territory.
As the sun went down, he was lost in the woods and was forced to spend the night then-and-there. When he woke up in the morning, he moved ahead to get back home through the 15-foot snow.
But neither the weather was in his favor nor his luck; he got stuck in the cold woods.
Also, he encountered coyotes; slipped and fell into the freezing water; almost plunged over an 80-foot waterfall; walked in the snow with one boot and no socks on either foot; and lived seven nights with no food, water, or shelter.
Eric LeMarque Was Rescued By Helicopter When He Had Lost All Hopes
With no food and supply, LeMarque was on the verge of death. He had severe frostbites on his feet and legs. He lost 45 pounds, and towards the end, the hope of being found. 
But, just when LeMarque had lost all his hopes of getting back home alive on his eighth day, he heard a helicopter sound buzzing above him. It was a National Guard Black Hawk helicopter with the search and rescue team.
Today is the 14th anniversary of my rescue from the #SierraNevada Mountains. I could barely stand up and was disoriented when I saw the helicopter and felt warm again. Thank you so much Search and Rescue team, @MtRescueAssoc! Also, today we celebrate love. Happy Valentine's Day! — Eric LeMarque (@elemarque) February 14, 2018
The American-French author was then rushed to the hospital. Initially, the surgeons only amputated his feet just above the ankles, but his legs were damaged so severely that they had to take off another 6 inches and cut below the knee.
Experts cited that no human could survive such critical conditions. However, LeMarque beat all the odds and earned the name 'The Miracle Man.'
Based on his story, a biopic film titled 6 Below: Miracle on the Mountain was also made in 2017. American actor Josh Hartnett portrayed the role of LeMarque in the movie.
Eric LeMarque Feels Blessed for Wife And Beautiful Family
While sharing his story to Mirror magazine in October 2017, Eric LeMarque emphasized that his near-death experience made him realize his family's worth, especially his wife. 
He said that his addiction to "powder" [he consumed Meth] and overconfidence to beat the snow were things that brought the unforgettable hurricane in his life. But what he found after the incident was "an incredible wife and beautiful family." The former ice hockey player further started: 
[my family] are the down payments on a future I never imagined could be mine.
Eric is married to his wife, Hope, and has a son, Zach.
He also has a stepson named Nick from his wife's previous relationship. Presently, the international best-selling author resides with his son Zach in Southern California.