Experience the Italian Riviera from Your Home While Watching Pixar's New Movie 'Luca'
Pixar's follow-up to the Oscar-winning 'Soul' drops it's first trailer.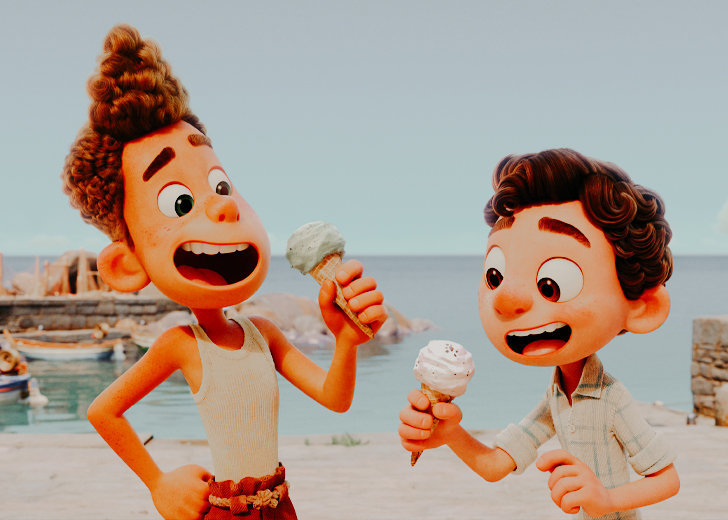 Disney has issued invitations for everybody to visit Portososso for a summer in the Italian Riviera from the comforts of their living room with their new animated movie Luca since movie theatres have become a thing of the past.
The movie from Disney's Pixar Animation Studios takes viewers through a tale of flourishing friendship between two boys slash sea monsters as they traverse the surface world and have the time of their lives. 
Sea Monsters' Trip To The Human World
Much like the Pixar classics, the trailer ebbs with a heartwarming glow that viewers and critics alike have come to love. And of course, how can one complete the Italian landscape without a red Vespa? 
The new trailer follows the titular character Luca, voiced by Jacob Tremblay, who, despite his mother's explicit warnings, goes out to the human town with his newfound best friend Alberto Scorfano, played by Jack Dylan. 
As their adventures in the human town progress, they are picked up by their new buddy Giulia Marcovaldo, voiced by Emma Berman. However, there is but one issue: they turn back into sea monsters when they come in contact with water.
The Beautiful Minds Behind Luca
The story follows the two sea monsters, their adventures with their human buddy, and their love for Vespas. According to the official synopsis, Luca is a coming-of-age story much like a large body of Pixar's work, including Up, Brave, Coco, and Onward. 
In addition to Tremblay, Grazer, and Berman, Luca also features the voice talents of Saverio Raimondo as town bully Ercolé Visconti, Maya Rudolph as Luca's mom Daniela, Marco Barricelli as Giulia's dad Massimo, Jim Gaffigan as Luca's dad Lorenzo, Sandy Martin as Luca's grandma, and Giacomo Gianniotti as a local fisherman.
However, the voices are only half the story. The movie also draws inspiration from authentic towns on the Italian coastline.
In conversation with Condé Nast Traveler, production designer Daniela Strijleva revealed that the fictional town of Pontorosso was created using the best parts of every one of the five real towns in Cinque Terre. 
Portososso Tries To Capture The Soul Of The Italian Coast
So it should come as no surprise that the studio brought talented director Enrico Casarosa on board. Casarosa was born in Genoa, Italy, and grew up traveling across the rocky terrains of Cinque Terre and its surroundings. 
The duo visited every single town in the Cinque Terre and amalgamated elements from everywhere. They then went on to design their fictional town, which was a grueling four-year-long process. 
I sometimes feel like [Pontorosso] is a real place. Myself and our art director Don Shank, we're like, that's a real street, this is a real piazza—but they're all combinations of real places.
Their relentless passion and hard work reflect beautifully in the trailer and hence in Luca, coming to Disney's proprietary Disney+ streaming platform on June 18, 2021.