Carley Shimkus' Parents Will Never Forget 1982 Flight That Brought Both Together
If Carley Shimkus' father hadn't boarded the 1982 United Airlines Flight then we would have never had the chance to witness the fine reporter deliver her news today. Why so? Well, read on to find out.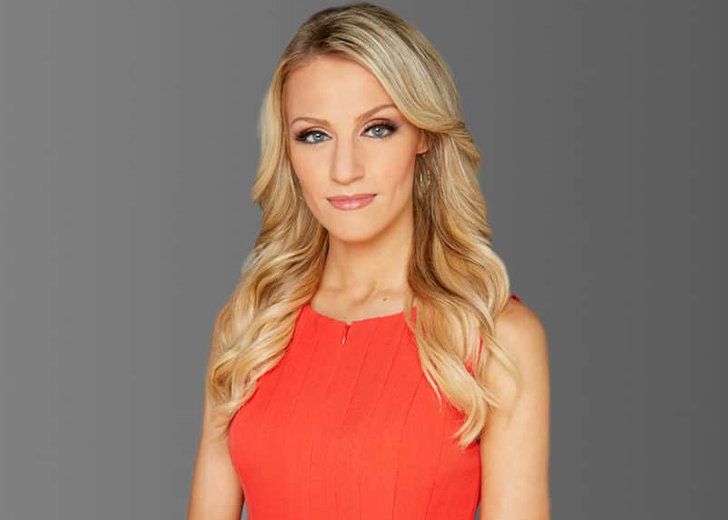 We would have never had the chance to see American news anchor and reporter Carley Shimkus reporting news on Fox Network if her father had not taken the United Airlines flight in 1982.
What happened that day, you ask? Well, during the flight, Senior Shimkus met Carley's mother, Zulma Aponte Shimkus, for the first time. And the rest, they say, is history. 
Read on to know what happened on that flight, along with the personal details of the Fox reporter's family life.
Carley Shimkus' Parents Met In A Flight
It was in a 1982 United Airlines flight that Shimkus' father, Edward Shimkus, and mother, Zulma Aponte met for the first time. Then, the reporter's mother, a Puerto Rico native, was serving as a flight attendant while her father, a chemist, was traveling on that very flight.
Fox News Insider's report on March 2018 includes Carley's take on that event, where she jokingly said that "it would have been love at first sight if not for his polyester shirt."
My parents met on an airplane in 1982. My mom was a flight attendant for United Airlines and my dad was a passenger.
Polyester shirt or not, the two definitely hit it off, married and raised two children, Carley, and her elder sister. 
The News Reporter Has An Elder Sister
Some years after the headline reporter's parents' initial encounter, they got married to each other. However, the details of their wedding including wedding dates are not disclosed yet publicly. 
The couple, then, gave birth to their first child Margot Shimkus [Carley's older sister] whose birth year is also undisclosed. After her older sister, Mr. and Mrs. Shimkus welcomed the Fox host to this world on November 7, 1986 — that is four years after the parent's first encounter — making her 34 years of age.
As for the reporter's elder sister, Margot was an art and music teacher at Pace Charter School of Hamilton from 2009 to 2019. Presently, Margot works as a private art instructor and entrepreneur.
Carley's Father Is An Account Manager at Galata Chemicals
According to Edward Shimkus's LinkedIn profile, he serves as an account manager at Galata Chemicals, a new specialty chemical company formed with the acquisition of Chemtura's PVC Additives business.
As for Carley's mother, her present profession remains unknown; however, she is a former flight attendant. 
Both Edward, in his 70s, and Zulma, in her 60s, reside together in Long Valley, New Jersey, United States.
Carley Often Mentions Her Parents On Social Media
Carley Shimkus, who enjoys a decent following of over 80 thousand on Instagram, often mentions her parents on social media, especially on occasions like birthdays, Father's Day, and Mother's Day.
In one of those instances, the Fox Nation's co-host wished her father a happy birthday on October 15, 2018. The post reveals the two daughters with their father in the middle with the caption, "Happy birthday to the best dad in the whole world. Your girls love you so much."
Despite having to report on the grim details of everyday life, The Headlines reporter seems to find solace in the comfort of home with her lovely parents.