Bryce Hall and Tana Mongeau Leak Unreleased 'The Reality House' Scene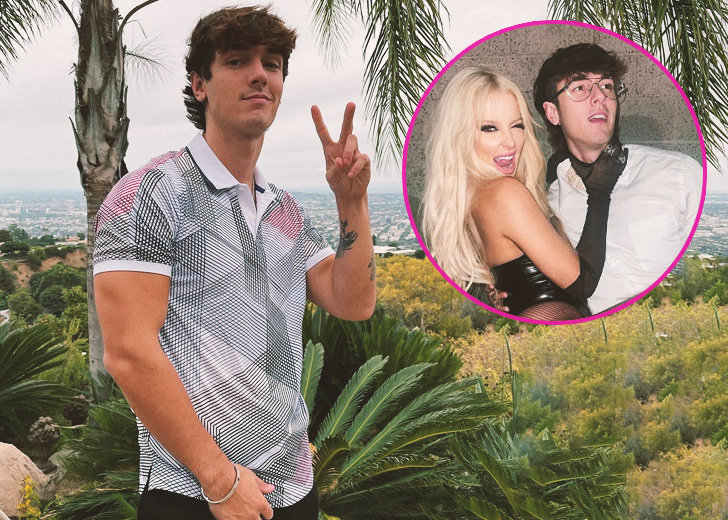 Bryce Hall feels the season three of The Reality House will go "viral."
The American YouTuber — together with his close friend and internet personality Tana Mongeau — appeared in his November 11 YouTube video titled 'WE HAVE SOMETHING TO TELL YOU...' The video was a Q&A "hot tub confessions" session, where the two answered fans' questions as honestly as possible.
The questions were picked from Twitter after Hall tweeted asking his followers to drop questions they wanted answers to.
The two opened up about several things during the session, including their casual relationship and unreleased scene of the YouTube web series, The Reality House.
Yes, that's right! Hall, who was recently rumored to join OnlyFans, leaked some details of the show during the conversation with Mongeau.
Bryce Hall Punches Someone in the Show
Speaking about the show, Hall first revealed that the reality web series, created by Kian and JC and featured him and Mongeau, will air for the third season in the coming week.
Rightly so, the creators have announced that the show will release on November 19 on Kian and JC's official YouTube channel.
The YouTuber then stated the two are going to make the headlines after the show gets released. "Don't know if it's going to be for good or for bad but," he added.
Afterward, Hall and Mongeau talked about the unreleased scene from the show that they felt would get viral. They shared he punched someone, who was allegedly weird to her, eight hours after she left.
"I left, and then, eight hours later, you punched someone and then left," she stated. He subsequently added, "So that's definitely gonna go super-viral and we're gonna react to that on my channel."
What Else Do We Know About 'The Reality House' Season 3?
The third season of The Reality House will only have eight influencers competing against each other for the show's duration. This is unlike previous seasons, where usually 12 to 13 people lived in a single house and competed.
The official poster shared by Kian and JC revealed the cast members that included Mongeau, Hall, Kane Trujillo, Louie Castro, Embodoe, lavaxgrl, Camilla Coleman Brooks, and Peter Vigilante.
The show has been receiving mixed responses from fans for the upcoming season on the internet. Some show great excitement, while others express their sadness over not seeing their favorite creators in the show.
Check out some tweets:
waited for this forever. what a disappointment. do better next season and maybe people will want to watch. — wren 🕊 (@guppygutz) November 5, 2021
same people saying they ain't gonna watch cuz of the cast are the same people that are gonna be watching & engaged in the drama. just watch lol not worried at all — j (@jccaylen) November 5, 2021
More from 'Hot Tub Confessions' Video
In the Q&A confession video, Hall and Mongeau further revealed that the two would do a tour in December this year. According to Mongeau, they would invite their fans and party with them together.
"We are doing it [tour]," Hall said, asking his fans to wait for some more time to learn about further details.
In addition, the YouTuber also made a controversial statement when he said that internet celebrity brothers Jake and Logan Paul were the "most shocking two-faced influencer" he knew. Mongeau responded to the question by dropping the name of James Charles.
"I don't want to start beef, though," Hall said before answering, "Logan and Jake." He continued to say, "That's the only ones I can think of, because they always talk nice to me in person, and then they always [expletive] on me online."
Even though the social media star wanted no beef, netizens have already started talking about his statement.