Bryce Hall Leaked Cozy Picture with Corinna Kopf amid Twitter Beef
It looks like Bryce Hall does not take rejection well.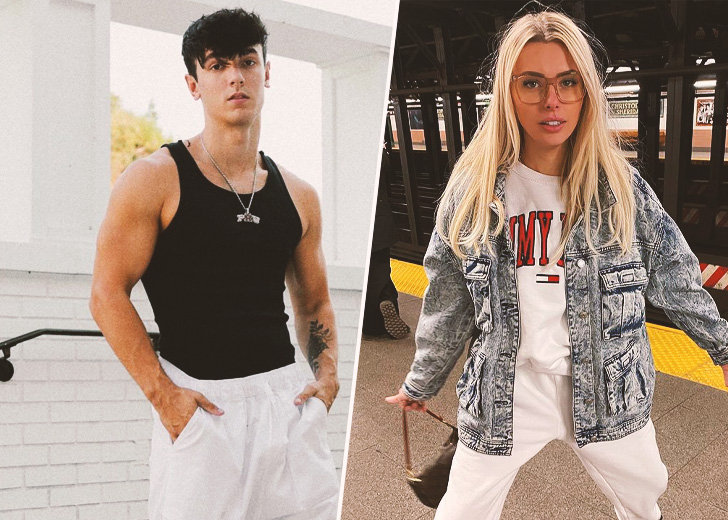 It's incredible how a mullet, the 80s hairstyle that is making a comeback, can start a whole new drama. 
The drama started when former Sway House leader Bryce Hall got a mullet, which he shared in his YouTube video on October 20. The haircut was given by a fellow YouTuber and podcast host, Jeff Wittek. But, of course, being a real barber himself, Hall was in safe hands. 
Hall, who has spotted the same hairstyle since his rise to internet fame, decided it was time for a change. It was a significant change for Hall, and immediately after, popular streamer Corinna Kopf made a tweet about having a soft spot for mullets. 
The tweet piqued Hall's interest, and he tagged Kopf in a post. One thing led to another, and now the YouTuber and the streamer are going back and forth about something that happened in Las Vegas, which Hall exposed, and it is all their fans are talking about on Twitter. 
Bryce Hall and Corinna Kopf in a Twitter Beef
Hall showed his interest in Kopf in a tweet, but it looks like the feeling was not mutual. Kopf subtly rejected Hall despite her love for mullets, which started a Twitter beef between the duo.
During her live stream on October 25, 2021, which Def Noddles captured and uploaded on Instagram, Kopf shared Hall had quote tweeted her and then clarified that it was not Hall's mullet that made her tweet about her love for mullet.
I don't want to be mean, but I also wanted to reply and be like, 'No. Just no. Like, no offense, but you are not the mullet that made me tweet, "Mullets are hot."
After Kopf's statement, Hall responded via Twitter, writing: "Daily reminder to the stuck up Insta girls: Facetune doesn't work irl." He then directly called out Kopf tagging her in another tweet and saying that his previous tweet was just a joke and that she did not need to air him out in her Twitch stream. 
He also insinuated that the two had a hook up in Vegas when he wrote, "Just remember, what happens in Vegas stays in Vegas." However, the famous TikToker clarified his comment via TikTok, where he made allegations that Kopf had hit on him when he was underage in Las Vegas.
Corinna Kopf Responds to the Outlandish Allegations
Hall also leaked an intimate photo of him and Kopf with the timestamp. 
Kopf, who was not having it, denied the claims and called him out, saying that their meeting was void of sexual interactions. 
But despite Kopf's reaction, Hall seemed adamant about what went down in Vegas as he responded to her saying he had "just turned 18" when the duo met up and then followed up with "what happens in Vegas stays in Vegas karinna" and a wink emoji. 
The unexpected drama has fans raising eyebrows. The drama might gain more momentum if Kopf responds to Hall again, but as of right now, both parties have remained silent.