Is Bryce Hall Joining OnlyFans? New Vlog Calls Out Corinna Kopf for a Fight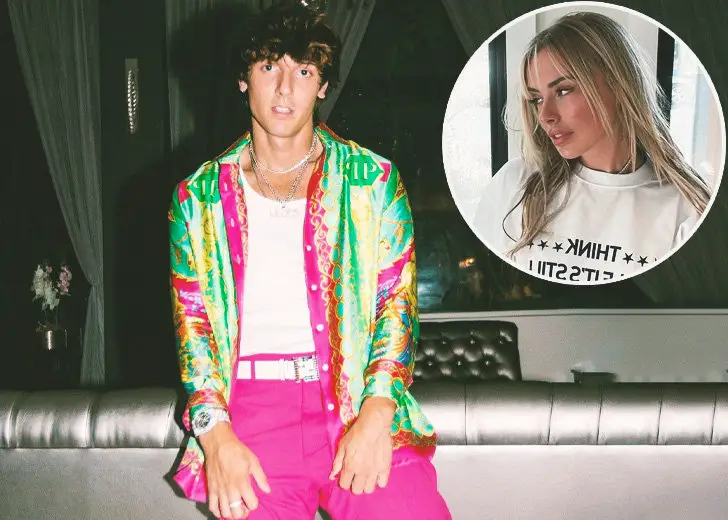 Bryce Hall is never the one to shy away from controversial posts, comments, or clickbait videos. 
He has an enormous fan base on TikTok and YouTube. He currently has almost 4 million subscribers and regularly uploads short videos on his channel.
Apart from the content that often features him doing crazy things, he is well known for his clickbait YouTube video titles. In fact, he recently uploaded a video titled 'I'M STARTING AN ONLYFANS….' In the comment section, fans even acknowledged that he was "the king of clickbait videos."
Although Hall's video title was about him starting an OnlyFans, his content was different. The video was a montage of him doing various activities, like sparring at the boxing gym. At one point, Hall listed out a few video title options and admitted that he had many to choose from.
After that, he and his friend went to play games in a VR simulation room and then attended a Halloween party hosted by Sam and Colby. In the video, he also called out his current arch-nemesis, Corinna Kopf. 
Bryce Hall Calls Out Corinna Kopf
After his sparring session ended, a friend told him he needed to fight in "Rough N Rowdy," an amateur boxing contest where boxers stepped into the ring to settle grudges. Hall then responded that he was up for it and asked Barstool founder Dave Portnoy to give him a contract. 
His friend added he hated many people, to which he responded with Kopf's name saying "Corinna, Whats good," expressing that he wanted a match with her, albeit jokingly. His friend laughed and noted that it would be a good fight and earn him lots of money. 
Hall and Kopf were recently engaged in a Twitter drama for those not aware, and it all started with Hall's new 80s mullet hairstyle. After Hall got the haircut, Kopf tweeted she had a soft spot for mullets, prompting Hall to tag her in a post. 
But then Kopf was not interested and clarified during her live stream that it was not Hall's mullet that made her tweet about her love for mullet. Hall, who did not take the rejection well, took to Twitter to insinuate that Kopf had hit on him when he was underage.
Corinna Kopf Responds to Bryce Hall's Claims
Hall leaked an intimate photo of them with a timestamp. This did not sit well with Kopf, and she exposed Hall.
Kopf denied Hall's claims and clarified that their meet-up was void of physical intimacy like Hall had made it out to be. But this did not stop Hall from replying that he had just turned 18, that whatever happened in Vegas would stay in Vegas. 
Kopf did not respond further, and Hall, too, remained silent until he mentioned her in the video above. 
We can only wait to see if Kopf will respond to Hall's YouTube video.