Vinnie Hacker Takes Harry Jowsey's Advice to Join OnlyFans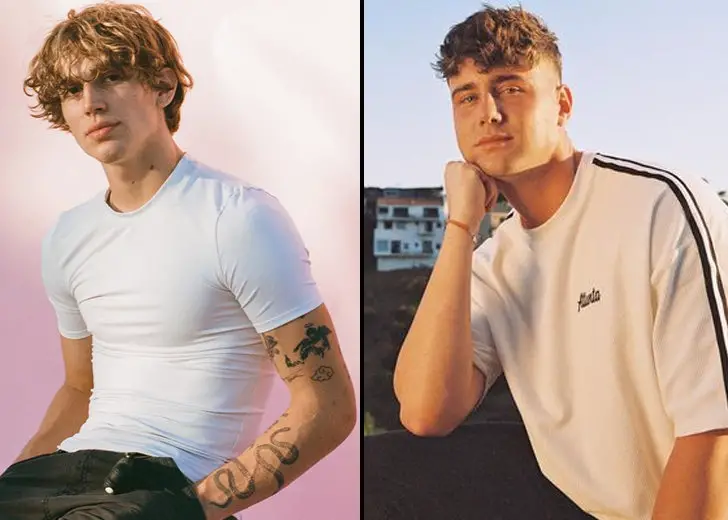 OnlyFans, also known as OF, has gained massive traction since the COVID-19 pandemic began in 2020. 
From Bella Thorne to Amber Rose, many have used the platform to express themselves freely. Now, Vinnie Hacker (@vhackerr) might be the next influencer on it. 
Hacker is a TikToker and Twitch Streamer who has gained a massive fanbase. He also posts thirst traps on his social media which has fans swooning.
In Hacker's words, they are "cultish" and are obsessed with him and his looks. He discussed many things, including his dating life and sexual assault, on Harry Jowsey's podcast, Tap In. 
One of them was his fanbase and him thinking of joining OnlyFans. 

Vinnie Hacker posing for a picture. (Source: Instagram)
Does Vinnie Hacker Have an OnlyFans 
Currently, Hacker does not have an OnlyFans. But he might create one in the future. 
On the podcast uploaded on January 25, 2022, Jowsey advised the TikToker to create one. The conversation started after Hacker revealed how he gained so many followers. 
Initially, he had a little following, but the numbers increased after posting a shirtless video. The video was a transition where he ripped his shirt to show off his toned abs and body. 
The followers started piling in. He gained four million followers in a week. 
But soon after, the engagement started decreasing. After that, Hacker got an opportunity to box Deji Olatunji and won the match.

The TikToker posing shirtless for a mirror selfie. (Source: Instagram)
This made him gain more fans, followers, and subscribers on his social media. However, Hacker is not enjoying the thrill of social media anymore.
He confessed it on the Hype House reality show and with Jowsey. He has already thought about this life after TikTok.
He does not see himself on the platform five years into the future. Instead, he has hopes of getting into acting and modeling once again.
Jowsey suggested he do OnlyFans. The podcaster has an OF that he launched at the beginning of 2021.
Therefore, it makes sense for him to suggest Hacker do the same. However, the TikToker said he would only opt for it if he were "down in the gutter." 
So it seems like only time will tell if we get to see Hacker on OnlyFans or not. 

Harry Jowsey posing for a photo. (Source: Instagram)
Vinne Hacker's Modeling Career 
Hacker had a pretty successful modeling career before he was a full-time influencer. He said he would like to get back to modeling on Tap In. 
But looking at his history, it might not be difficult for the TikToker to go for it. According to Seventeen Magazine, he had done a few gigs in the past. 
Similarly, he is represented by a Seattle-based agency by the name of SMG Model Management. Hacker has a few pictures of himself photographed by acclaimed photographers on his Instagram. 
The TikToker also has a clothing line of his own. He released his brand, Purgatory, in December 2020. 
It includes an array of clothes and accessories, including but not limited to sweatshirts, t-shirts, hoodies, sweatpants, and hats.