Amber Rose Feels OnlyFans Is Like a Digital Strip Club: 'It's Fun for Me!'
Amber Rose relives her days as a stripper via OnlyFans.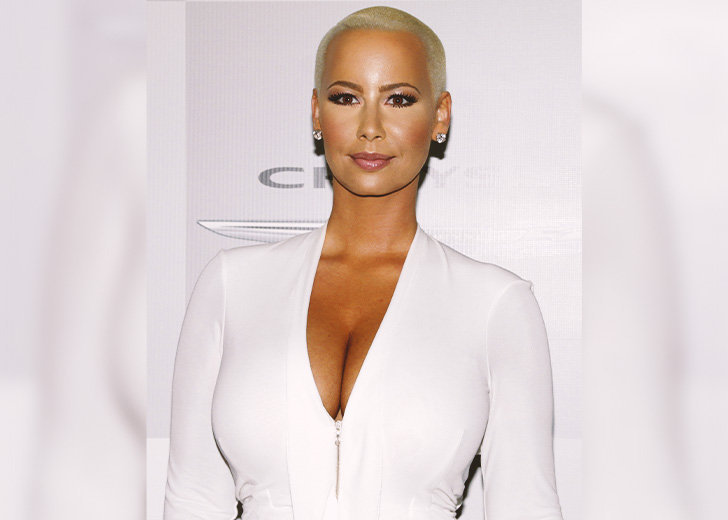 Many businesses suffered a lot during the COVID-19 pandemic and lockdown back in 2020. However, the one industry that was booming more than ever was OnlyFans. 
OnlyFans is an online content subscription platform that allows content creators to monetize their work by charging consumers or "fans" to subscribe to their content.
Similarly, it enables content producers to monetize their work directly from their fans. As a result, a lot of people have jumped on the bandwagon. 
From influencers like Amanda Cerny and Bhad Bhabie to celebrities like Bella Thorne and Tyga, OnlyFans is becoming an accessible platform for content creators to earn money and explore their fantasies. 
One such content creator is Amber Rose. Rose has been on OnlyFans since the fall of 2020. 
Who Is Amber Rose?
Rose is a model, television host, musician, author, activist, and actor from the United States. She started as a model and progressed as a spokesperson for various brands.
Soon, she was making music and becoming a prominent figure in the music industry. Similarly, she has also hosted shows like Loveline and The Amber Rose Show.
Rose is very successful with her business endeavors, but she does not forget her roots. Since she was a child, she has worked hard to get respect and money.
Rose said that she began stripping at the age of 15 under the alias "Paris" to support her family following her parents' divorce. She is no longer a stripper in the traditional sense, but she is reliving her days as one on OnlyFans.  
Amber Rose and OnlyFans
Rose talked about her journey as an OnlyFans content creator with Adam22 on his No Jumper podcast on October 31, 2020. She referred to the platform as a "digital strip club" and said she enjoyed making it content. 
She reminisced about her time as a stripper and remembered how difficult it was before. Back then, she had to audition to become one and do her best to perform in the clubs. 
Fortunately, this is no longer the scenario because of OnlyFans. Creators can upload steamy pictures and videos per their audience's wishes/fantasies and work according to it. 
Moreover, creators can work in their own time, earn more money, and have complete control of their viewers from OnlyFans. These factors and reliving her days as a stripper motivated Rose to start OnlyFans. 
However, she started it a bit later than the time OnlyFans was getting traction because she was pregnant. She wanted to feel comfortable in her skin before baring it out to her fans. 
Eventually, she started making content with her then-partner and baby daddy Alexander Edwards as the "creative director." Edwards was Rose's biggest supporter and used to help her. 
Rose posts various types of content on OnlyFans and usually provides some sneak peek on her Instagram. She is famously known for her blonde buzz-cut hair, but she sometimes puts on a wig and shows how she looks with hair. 
Similarly, the tattoos on her body add up to her looks. She has various tattoos on her arms. Her forehead tattoo spells "Slash Bash," which is dedicated to her sons Sebastian and Slash. 
Amber Rose's High Profile Relationships
While Rose is famous in her own right, she is also very well known for her high-profile relationships with famous rappers. In 2008, Rose began a two-year relationship with Kanye West.
In early 2011, she began dating rapper Wiz Khalifa. On March 1, 2012, the pair became engaged, and on July 8, 2013, they married.
Sebastian, their son, was born in 2013. On September 22, 2014, Rose filed for divorce from Khalifa, alleging irreconcilable differences and intending to seek full custody of their kid.
However, Rose and Khalifa share joint custody of their son as of 2015. Rose began dating rapper 21 Savage in the summer of 2017, but the two split in March 2018.
Rose announced that she was having a baby boy with Def Jam record label CEO Edwards via an Instagram post on April 3, 2019. Rose gave birth to Slash in October 2019.
Unfortunately, the pair are no longer together. Rose gave the reason as infidelity and alleged that in August 2021 Edwards had cheated on her with at least 12 women.