Is Victor Oladipo on the Lookout for a Girlfriend? A Glimpse Into His Private Life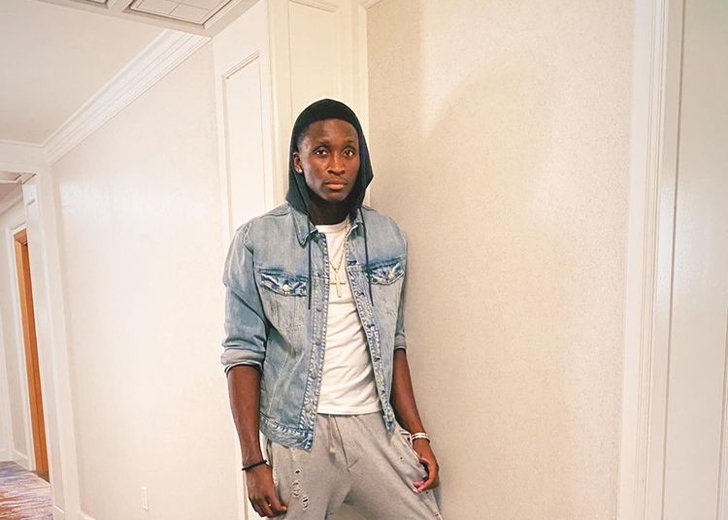 Victor Oladipo is apparently looking for an ideal girlfriend.
In the last few months, the NBA star, who presently plays for the Miami Heat, has been actively discussing his personal life on social media, especially on Twitter.
Most of his tweets imply that he is single, but he is willing to commit himself into a relationship if he comes across an ideal girlfriend, who could possibly also be his wife in the future.
For instance, Oladipo took to Twitter on September 4, 2021, to express his sadness over being single for a long time. He wrote, "Low key tired of being single."
Victor Oladipo's Search for a Girlfriend
The NBA star's September 4 tweet revealing his relationship status came shortly after Drake released his album Certified Lover Boy.
Oladipo and other NBA stars were quick to pick it up, but evidently, some of the lyrics got into their emotions a bit — or at least that appears to be the case with Oladipo.
A Twitter fan page for Heat Nation with the username @HeatNationCP quickly responded to the basketball pro's lookout for a girlfriend by sharing a post to help him find a righteous partner.
"Victor Oladipo needs some company. Any takers, Heat Nation?" the tweet by the Heat Nation fan page read.

Victor Oladipo's fans made an edit about his search for a girlfriend. (Photo: Twitter)
To that, Oladipo later replied with a crying face emoji, suggesting he was touched by the gesture.
Similarly, many fangirls showed their interest in becoming his girlfriend and being his wife.
"Good morning victor. Happy Saturday I'm Viviana. I [have] been single for 10 years. I'm serious person. I'm tired been alone too I would like to meet you or we can talk if you want," one wrote.
Another noted, "I would ask you out but I'm still pretty upset about when you stole the microphone from me and my friends at Dunkirk Karaoke in Spring of 2013."
"Enjoy single life while u can bro don't force anything," someone suggested.
Victor Oladipo Was Linked to a Few Women in the Past
Among hundreds of replies to his tweet, one tweet read, "What happened with you and @NicoleScherzy couple years back on Masked Singer. Seemed like y'all hit it off on the show," asking the basketball player about his dating rumors with singer Nicole Scherzinger.
The rumors started after he shared his willingness to date the 'I Don't Need a Man' singer when he was a contestant in the reality show The Masked Singer.
In an episode in December 2019, after he unmasked himself, he told host Nick Cannon he'd go on a date with Scherzinger "anywhere, any time, any place."
"If I actually do, hopefully, it's in the near future if the moment or opportunity presents itself," he further said of taking Scherzinger on a date.
However, the speculations on whether or not he went on a date with the singer were never confirmed.
While he has never been married to a wife before, he has been linked to a few names.  The NBA star was previously linked to Instagram model Natalia Castillo; however, he denied the rumors before being traded to Miami in March 2021.
Before that, Oladipo was believed to relish a relationship with model Bria Myles circa December 2017. The rumors came out after she was spotted during his games.
But the rumors were, again, not addressed by any of them, keeping fans in darkness regarding their possible relationship.
All we can do is hope Oladipo finds his ideal girlfriend and maybe a wife soon.