Did Drake Have Plastic Surgery to Get His Abs? Internet Debates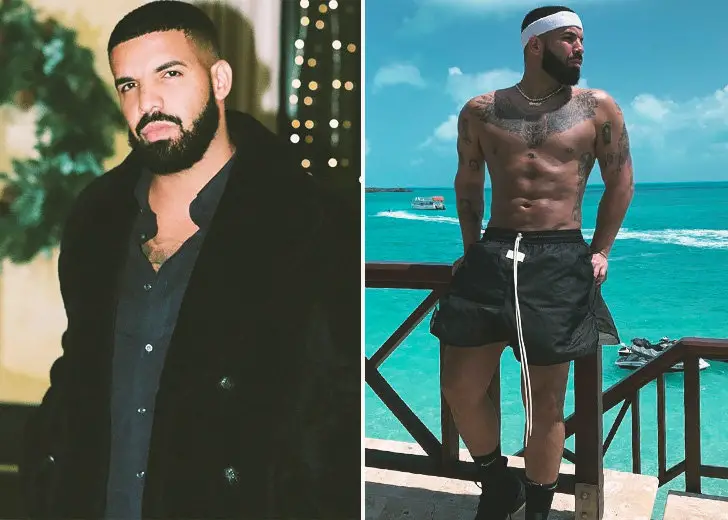 Canadian rapper Drake's recent Instagram workout video showed how he looks fitter than ever. As per Men's Health, Drake's secret lies in his commitment to his gym routine and low carb diet. He follows one fitness goal at a time, and never skips cardio. 
Despite the rapper's commitment to his health, diet, and fitness, Drake is accused of undergoing plastic surgery to enhance his body, especially his midsection.  
Online discussions and divisions of opinion are a regular thing every time Drake takes to social media to post shirtless pictures of himself or his workout videos. 
Joe Budden's Diss Track
The start of the debate can be traced back to 2015 when American rapper Budden released a diss track titled 'Afraid' and accused Drake of having a "sculpted stomach."
Budden followed up his accusation in 2016 after he went a step further and put out a tweet calling out Drake's plastic surgery. He inculpated the rapper to have visited popular plastic surgeon Michael Salzhauer, otherwise known as Dr. Miami, to get his abdomen free of fat.
In his tweet, Budden used a sarcastic tone, called Hip Hop to be weird "now," and wrote how the 'Find Your Love' hitmaker went to see Dr. Miami but did not tell any of his fans.
A Professional's Take On Plastic Surgery Rumors
While the rumors of Drake's liposuction were hot, entertainment website UPROXX decided to take an expert's opinion.
In July 2016, the online magazine spoke to New York-based Dr. Z. Paul Lorenc and asked him to provide his expertise and explain whether or not the popularly known rapper has undergone lipo on his abs.
The doctor first took a keen look at Champagnepapi's two pictures, understandably the rapper's new and old ones. Per the expert, Drake's body appeared different in the images but explained how his toned-down look can be achieved with "just exercise and weight loss." 
Dr. Miami was later asked about the possibility of Drake's undergoing a lipo on his abdomen. In his response, the doctor stressed how Drake's body transformation was strongly possible with lots of workouts and diet control.  
While the popular plastic surgeon did not play down the possibility of lipo, he did admit how it was difficult to give a "100 percent accurate description" without first-hand examination. According to the doctor, Drake looked like someone who's lost some weight and "really defined his muscles." 
Drake's Row with DJ Carnage amid Lipo claims
After being swept with a host of plastic surgery rumors and accusations, the 'Hotline Bling' rapper came forward and addressed the issue. In 2019, Drake took to Instagram and gave his side of the story. However, his confrontation wasn't straightforward. 
On May 16, 2019, Drake posted a shirtless picture of himself standing against a wooden railing while on a day out at a beach. The rapper captioned the photo with the text, "I forget what it's called but I remember the feeling."
Reportedly, a few minutes later, DJ Carnage called the rapper to have gotten a fake ab surgery in Colombia and stated how Drake "ain't fooling anybody." 
Rapper Drake responded strongly and teased the DJ by asking him if he was angry about "the one thing that happened with that one person the other day" that he thought was his "wifey." 
Given an upsurge of angry comments on his post, Drake asked his fans to relax and called DJ Carnage his friend in "real life."
In the same post, Drake's personal trainer Johnny Roxx offered his services to the DJ and asked him to "Holla at me" if he was ready to "get right too," potentially hinting Drake's metamorphosis to be down to intense workout routines.