4 Reasons Why 'The Suicide Squad' Is Shaping Up To Be the Superhero Movie 2021 Deserved and Needed
'The Suicide Squad' Is set to fill in the gap 'Black Widow' left.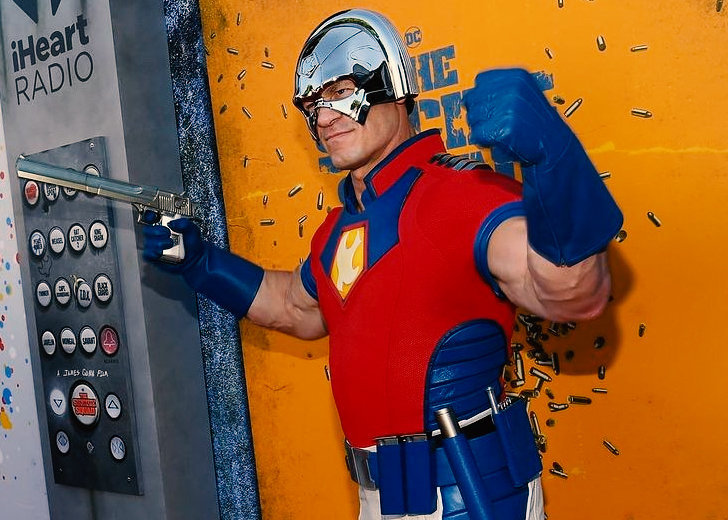 The Suicide Squad, a standalone sequel to 2016's Suicide Squad, is DC Films and Warner Bros. Pictures' latest attempt at saving Suicide Squad, the sub-franchise within the DCEU, so to speak.
The movie has generated enormous hype, and for a good reason. Fans' expectations for the redemption of 2016's disastrous movie, the colorful trailer which promises so much while revealing so little, and a few more factors make for a film poised to be THE superhero movie 2021 deserved and needed.
Rave Reviews
Even before the movie's theatrical release, The Suicide Squad received a plethora of positive reviews. There are very few negative reviews, something rarely heard about a superhero movie.
The movie is classified as 'Certified Fresh' on Rotten Tomatoes with a 96 percent Tomatometer rating. The critics' consensus on the site reads, "Enlivened by writer-director James Gunn's singularly skewed vision, The Suicide Squad marks a funny, fast-paced rebound that plays to the source material's violent, anarchic strengths."
Major movie reviewers and critics have praised the movie for its various aspects. IndieWire's David Ehrlich pointed out the fun-ness of the film and found it to be the "least depressing superhero movie" in a while.
Brian Tallerico from RogerEbert.com talked about the 'unapologetic' nature of the movie and how the DC Universe was better for it — a sentiment repeated in many other reviews. Another comment repeated throughout professional and YouTube critics' reviews is how the movie is 'blowing up' the superhero genre of films.
Stellar Cast and New Characters
Suicide Squad, even though a bad movie, was filled with great actors. And the same thing is true for The Suicide Squad.
Margot Robbie, who has a hand in raising expectations for the movie with her acclaimed performance in Birds of Prey, reprises her role as Harley Quinn. Joel Kinnaman and Viola Davis also appear in the movie, reprising their roles from the prequel.
However, It's the fresh additions that are intriguing. Idris Elba portrays Bloodsport, John Cena plays Peacemaker, and Sylvester Stallone voices King Shark, accompanied by appearances from Pete Davidson, Sean Gunn, and Alice Braga, to name a few.
But it's not just the cast that's exciting. There are also a few new characters in the movie — characters that James Gunn explored for the movie, scouring unexplored corners of comics and taking inspiration from John Ostrander's 1980's 'Suicide Squad.'
The 'R' Rating
Suicide Squad has always been about characters that are on the wrong side of things. They're unstable, eccentric, and tend to make things graphic.
The Suicide Squad, with its 'R' rating, guarantees a few things — blood, violence, and uncomfortable subjects. It lets the characters explore their true nature, and the movie shows their explorations, like the King Shark devouring a whole human being.
TheWrap's Alonso Duralde put it perfectly when he wrote, "Like the Deadpool movies, it's a showcase for what can happen when a superhero movie is allowed to be sprightly, self-aware, and sardonic while also indulging in hard-R violence, gore, and language. Gunn's latest creation is not without moments that drag, but when it pops, it pops brilliantly." 
It should make for a great viewing experience watching the movie showcase and deal with darker subjects in a not-so-subtle manner.
The 'Horribly Beautiful' Mind of James Gunn
At the 1:14 mark of the official trailer, a red block of texts in front of a yellow background reads "From The Horribly Beautiful Mind Of James Gunn." The text is a testament to how good he is as a writer and director.
Gunn has sole credits for writing and directing The Suicide Squad. And as The Independent's Clarisse Loughrey noted, the movie's script is entirely his creation. He was given complete freedom to do whatever he wanted creatively.
And with the track record he has with The Guardians Of The Galaxy franchise, it's fair to be excited about how this movie will turn out.
Gunn's ability to develop meaningful character interactions, create a sense of "family" among them, and his irreverent sense of humor is bound to make this movie far better than the prequel.
2021 hasn't really had much in terms of superhero movies. Black Widow, the only notable one this year, failed miserably to live up to people's expectations. And The Suicide Squad seems set to comfortably plug the gap Black Widow left, giving DC a win over Marvel in this round.