'Titans' Season 3 Won't Show Barbara Gordon as Oracle after Jim Gordon's Death
The third season of 'Titans' will welcome new characters, but it will also mark the demise of others.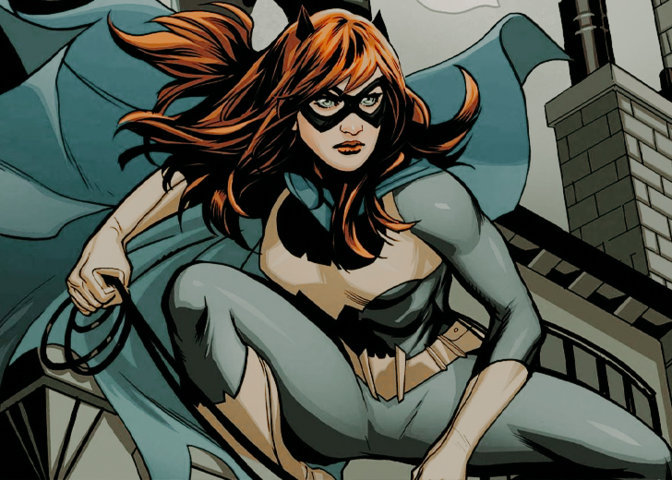 Titans season 3 is finally returning after a delay because of the COVID-19 global pandemic. Originally slated to arrive in late 2020, production for the DC Comics superhero show had to be postponed to 2021. 
The show introduced fans to some of the most popular characters in the DC Universe and this has piqued their interests little by little. Now, as the superhero series returns for the third season next month, new characters will be introduced to enrich the story even more. 
One of those who will arrive is the famous DC Comics character — Barbara Gordon, the first Batgirl. No matter what name she's using, she's one of the franchise's most important characters of all time. 
Played by Savannah Welch, Barbara will be depicted as the new Commissioner for the Gotham City Police Department. In an interview with Screen Rant, the actress revealed much of the plot behind her character, including a surprising fact: the death of her character's father, Jim Gordon. 
She's tough. She's in this new position of power - taking that position over after her dad has now passed away. So there's a bit of grief in that.
Gordon was Batman's closest ally and most trusted confidant and played a crucial role in helping Batman fight crime and protecting the streets of Gotham City. The actress obviously didn't reveal how Gordon died, and we can only wait for the show. 
Welch's Barbara, however, will not be operating as Batgirl after being shot by the Joker and left paralyzed. She once helped Batman as Oracle in the past, and now, after years of recovery and training, she is ready to step into her new role. 
In this season, Barbara will also rekindle her relationship with Dick Grayson and their crime-fighting partnership.
Season 3 Plot and Release Date
In the previous season, the next generation of young heroes was formed while also revisiting Grayson's original team. 
Season 3 will pick up where season 2 left off. The new team of heroes will be taken from San Francisco into Grayson's old stomping grounds of Gotham City to fight off the new threat known as Red Hood. 
Of course, fans of the comics know about Jason Todd's descent into madness and transformation into the anti-hero Red Hood after being killed by the Joker and subsequently resurrected. Red Hood will apparently come for the Titans after previously leaving the group on bad terms. 
There is also talk that Cole-King, who has been cast in an undisclosed role, will play a much younger version of Jason Todd.
Apart from Welsh's Barbara, Jonathan Crane, aka Scarecrow, will also join the cast to offer his "services" to the police.
Season 3 will also find Starfire going up against her sister, Blackfire, who traveled to Earth in the second season's finale.
The first three episodes of Titans Season 3 will debut on Aug. 12 on HBO Max, with subsequent episodes premiering every Thursday.