'King of Staten Island' Star Pete Davidson Reveals Why He Is Removing His Tattoos
Here's why Pete Davidson is having his tattoos removed this December.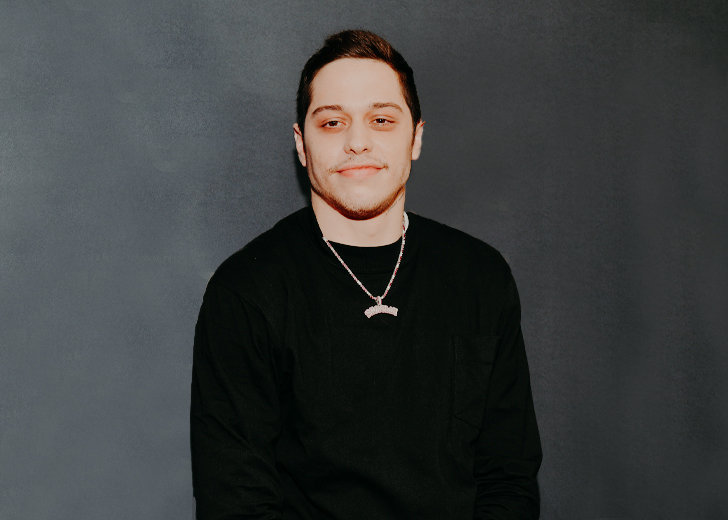 In the May 4 episode of Saturday Night Live, Pete Davidson revealed he was planning to say goodbye to his impressive collection of tattoos in December.
The actor opened up about the "really embarrassing" ordeal in an episode of "Late Night With Seth Meyers."
Why Pete Davidson Is Embarrassed About the Tattoo Removal Process
Davidson started off by saying that burning off the tattoos is worse than getting them, because not only do they burning off your skin, but you're wearing a big pair of goggles.
It is because you can't see anything that the doctor has to announce what the embarrassing tattoo is to make sure you want to get rid of it. The only good part of it, he claims, is being high off the nitrous oxide.
I'll just be sitting there… and then, all of a sudden, I'll just hear, 'Are you keeping the Stewie Griffin smoking a blunt?
Meyers jokingly replied by giving a piece of advice — before getting a certain design inked, one has to remember the tattoo is going to be audibly described by a medical professional during the removal process. 
With a laugh, a flustered Davidson said it was indeed deeply embarrassing.
The King of Staten Island star, who is currently dating Bridgerton actress Phoebe Dynevor, also shared that lasering off the tattoos was a practical decision inspired by his profession. 
Getting Serious About His Acting Career
The comedian is getting serious about his film career which has finally taken off and it prompted him to begin the tattoo removal process.
Davidson said he honestly never thought he would get an opportunity to act. He loves it a lot but there is the added hassle that comes with the tattoos — he has to show up on movie sets three hours early for the makeup department to cover all his ink.
When the actor first got his tattoos, he never thought he would make it this far in the industry. It was also another surprise to him that most characters he has to play aren't quite inked as him.
Davidson's tattoos range from depictions of movie and TV characters to real-life icons like Ruth Bader Ginsberg and Hillary Clinton, to those dedicated to ex-fiancée Ariana Grande, several of which he has already covered up.
The SNL star did have some parting advice for aspiring actors who are considering getting tattoos.
If you're gonna get tattoos, just make sure you really want it and aren't on mushrooms.
For his next acting role, Davidson will play punk rock legend Joey Ramone in the Netflix and STXfilms biographical film I Slept With Joey Ramone, based on the musician's brother Mickey Leigh's memoir of the same name. 
The movie was initially announced in 2017, and Nick Cassavetes was supposed to direct. However, Jason Orley, who had previously worked with Pete Davidson on Big Time Adolescence and Pete Davidson: Alive from New York, will now direct the biopic. 
Davidson will also play Blackguard in the Suicide Squad sequel, which is set to release later this year.