Tayler Holder Sends Bryce Hall Another Cease and Desist Letter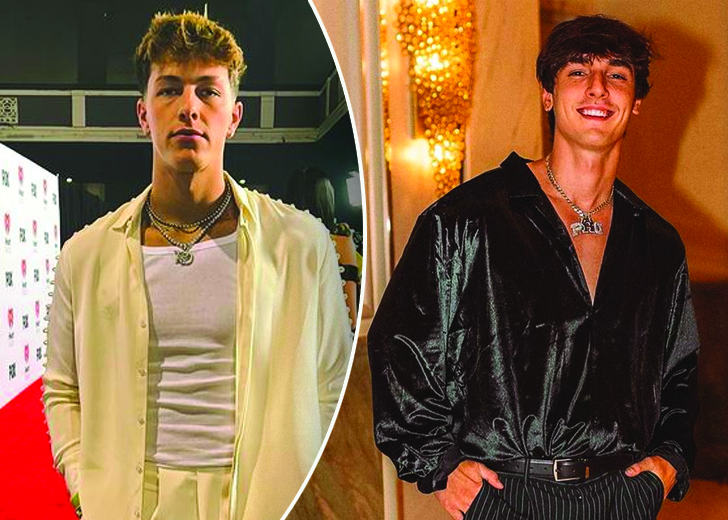 In early February, fans noticed that many of Tayler Holder's friends had unfollowed him on social media, including Charly Jordan, Bryce Hall, Daisy Keech, Loren Gray, and more.
There were speculations he was involved in unspecified sexual assault allegations. But no one was willing to talk about it as they were sent a cease and desist letter.
TikTok's bad boy, however, was not willing to take the warning seriously. Although Hall mentioned nothing incriminating, he talked about sexual assault allegations cryptically. 
"Things are about to go crazy," he wrote on his Instagram stories amid the ongoing drama. 
Later he took his YouTube channel and said that no one was talking about Holder, and neither would he talk about him behind his back as he would rather say it to his face.
Holder's case has not had any developments since the initial drama in February. 
But fans think Hall seems hell-bent on bringing the truth to the public because despite getting the letter, he has not stopped thrash-talking Holder. 
Bryce Hall Got Another Cease and Desist Letter
On May 31, 2022, while being interviewed by TMZ, Hall said he would never be friends with Holder again, especially after everything he had done. 
The TikToker did not explain what he meant by "everything that Holder had done."

Tayler Holder and Bryce Hall on Hall's 22nd birthday. (Source: Instagram)
After that, he uploaded a TikTok claiming that he was probably getting sued because he could not stop talking about the person who sent him a cease and desist letter. 
Fans knew he was mocking Holder. And then, a few weeks later, Hall said he wanted to fight Holder in a boxing match, but only if he explained why he sent out the cease and desist letters. 
But it looks like Holder has had enough of Hall's online antics and finally retaliated. On July 28, the former Sway Boy tweeted he got another cease and desist letter. 
"Awhh, @taylorholdsballs sent me another cease and desist letter. He really doesn't want something getting out. I hope he doesn't sue me," wrote Hall. 
He then followed it up with another tweet: "I've realized that I'm the only thing keeping that rat somewhat relevant… instead of making these things public. I'll handle this situation offline. Enjoy the show as it unravels."
It is unconfirmed what he meant by "enjoy the show as it unravels," but fans think he is working to bring the truth to the public. 
Bryce Hall Mocks Tayler Holder in a TikTok Video
Hall also uploaded a TikTok titled "guys, I am not lonely" and mocked Holder as he always did. 
The TikToker stitched a fan edit that saw him doing a dance trend with his former girlfriend, Addison Rae, and Holder in the first part of the clip. 
In the second part of the clip, he was dancing alone. The clip then cut to Hall saying, "wait, why is that like...." and then let out a fake sob. 
The video has been viewed over 10 million times, a far cry from his average of 3 million. His fans appreciated his sarcastic humor and commented that the video was funny.