Bryce Hall Down to Fight Tayler Holder in a Boxing Match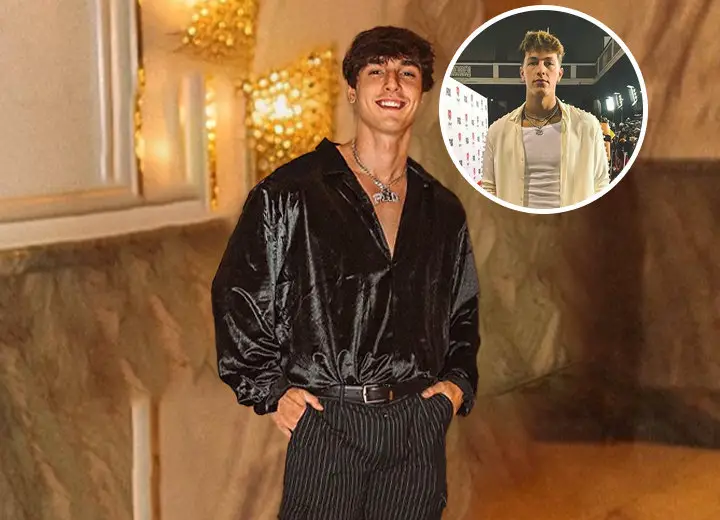 Bryce Hall has changed his mind about fighting Tayler Holder in a boxing match. 
On May 29, 2022, Hall was leaving a gym in Woodland Hills when TMZ stopped him and asked him about his beef with Holder. 
The TikToker said he was never friends with Holder and would never be because of the sexual assault allegations against him. He also asked Holder to stop putting out his "auto-tuned music" and focus on his lawsuits. 
When asked if he would ever consider getting in the ring for a boxing match with Holder, he gave a resounding no.
The TikToker explained he did not want to allow his former friend to earn money and would rather fight him in the streets for free. 
He added that the fight would probably never happen because, as he put it, Holder was not a fighter. But based on Hall's recent tweet, it looks like he is ready to meet Holder in the ring. 
Bryce Hall Wants to Fight Tayler Holder in a Boxing Match
On July 14, 2022, Hall tweeted he was ready to fight Holder in a match if he met some of his conditions. The first condition was that whoever sold the most tickets got to keep all the money earned from the fight. 
Hall also wanted Holder to state publicly why he sent out cease and desist letters to all his friends and respond to the sexual assault allegations. 
In another tweet, the TikToker mocked Holder saying he was probably sweating profusely after seeing his offer like Jordan Haworth Peele in the meme he shared. 
While some fans were excited about the prospects of the duo's fight, many told Hall to let the whole thing go and that he should stop wasting his time. 
"Bryce, I love u, but this is a waste of time! If he accepts, you'll say it's for media! If he denies it, you'll make fun of him! So please stop..." replied one user. 
"Bryce, I think it's totally UNNECESSARY what you've been doing with Tayler. Funny that you stopped talking to him but you don't forget him is it? Leave him alone!!!!" said another user. 
Tayler Holder's Sexual Allegations
For those who are unaware of the sexual allegations that Hall mentioned, here is a short recap. 
In February 2022, many of Holder's friends began unfollowing him on social media, leading netizens to speculate he had been accused of sexual assault. 
Unfortunately, his former friends could not come out and share their stories because Holder sent out a cease and desist letter to all of them. 
However, Hall and Keemstar claimed the allegations were real and that one victim was a minor. Holder did not address any of these claims or speculations until April 2022. 
He wrote a letter to E! Online declaring his innocence and claimed that he was a victim of cyberbullying. He said the allegations were "a series of fabricated rumors, which can only be described as cyberbullying, that led to [his] cancellation."
And because of everything that was happening, he was not doing well mentally and professionally.