Why Are SSSniperwolf and Keemstar Feuding for Kiara? Explained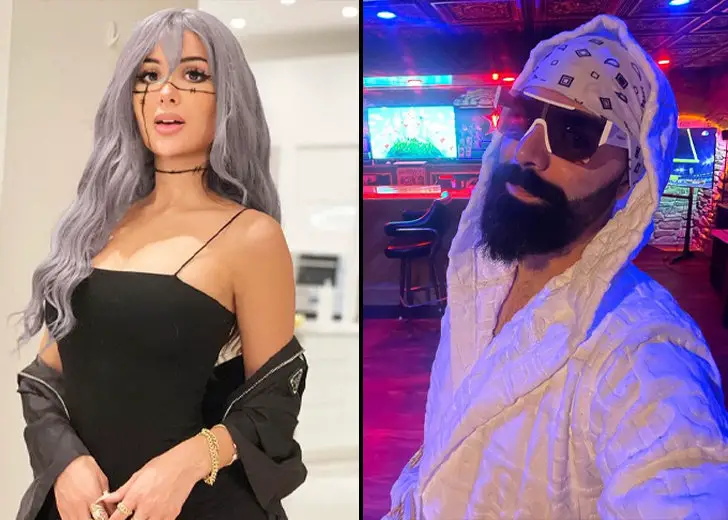 SSSniperwolf, also known as Alia "Lia" Shelesh, is an uber-popular YouTuber with over 30 million subscribers.
She started her YouTube channel in 2013 and specialized in Call of Duty gameplay videos.
She commentated on the game's action and shared stories about her life. However, in recent years, she has pivoted away from gameplay videos.
The influencer is now best known for her reaction videos, where she shares her thoughts on viral videos, the latest trends, and pop culture. 
Her uploads often garner millions of views, making her one of the biggest names in the YouTube commentary community. 
But recently, she was exposed by fellow content creator Keemstar for allegedly ghosting a terminally ill child.
The latter took to Twitter and criticized the YouTuber, and leaked a string of text messages.
Keemstar Exposed SSSniperwolf
Kiara, who is battling cancer, appeared on Adam22's No Jumper podcast. She revealed she was a huge fan of SSSniperWolf.
After that, the podcast host reached out to the YouTuber to let her know the situation. 
She then contacted Kiara's mother, and the two scheduled a meeting.
In a series of Instagram messages provided by Drama Alert, Kiara's mother and Lia initially set up a meeting around Christmas day, but it was easier said than done.
The duo struggled to find a time that worked.

Keemstar leaked SSSniperwolf and Kiara's mother text conversation (Source: Keemstar's Twitter)
Kiara's mother posted a story on Instagram announcing that SSSniperWolf would video call, but the YouTuber asked the mother to delete the story as she was worried about "spam" messages from fans.
She then claimed that she was very busy and found it difficult to find a time that would work for both of them.
The latter's mother, who had enough, berated the YouTuber through text messages and blocked her. 
You know my daughter looks up to you. It would have been nice for you just to say hi. It's okay she's dying and literally has days to live. I just tried to make my daughter's last wishes happen.
After that, Keemstar also took to Twitter and blasted the YouTuber.
He put up SSSniperwolf's Instagram story of her fancy chocolate cake, insinuating that she had time to go out but had no time to call her fan. 
SSSniperwolf's Response to Allegations
However, SSSniperWolf confirmed she got back in touch with the mother and sent a video message.
She explained her side of the story on Twitter. She said she did not ghost the child, and people misunderstood her actions.
She claimed she was trying to connect, but it wasn't easy because of the time zone difference.
The YouTuber shared Kiara was asleep when she was free and vice versa.
She also replied to Keemstar's allegations by criticizing the YouTuber. 
She noted that Keemstar should have checked for an update instead of trying to drag her name through the mud. She then shared a screenshot of her conversation with Kiara.
Despite the rocky start, it seems the situation ended positively.