Bryce Hall Would Rather Fight Taylor Holder in the Street than in the Ring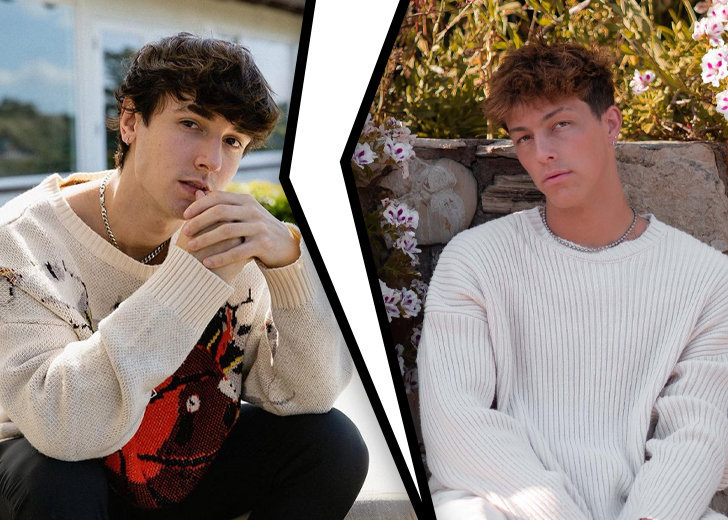 On May 29, 2022, Def Noodles uploaded a video of TMZ interviewing TikTok star Bryce Hall. 
Hall was leaving Bradley Martyn's Zoo Culture Gym in Woodland Hills when he was stopped and TMZ asked him about his never-ending beef with Taylor Holder. 
The aspiring boxer was asked to share his thoughts on Holder's recent video, where he was seen saying that he did not know Hall.
Hall shared he had seen the "stupid" video and that Holder's statement made little sense considering Holder fought in an undercard event during his main boxing match event. 
According to the TikToker, Holder had begged Austin McBroom for a second co-main card because, as Hall put it, "no one really cared about him."
When asked if they were friends, Hall iterated they were never really friends, and neither would he ever be friends with him, especially after everything he had done. 

Bryce Hall's response to fighting Taylor Holder in the boxing ring. (Source: Def Noodles/Instagram)
The former Sway Boy added Holder should worry about the lawsuits instead of giving interviews to promote his "auto-tuned music that no one wanted to hear."
Bryce Hall's Response to Potential Boxing Match with Taylor Holder
After that, Hall was asked if he would ever get in the ring with Holder, to which Hall gave a resounding no. 
"I would never give him that clout or credibility. I would never fight him where he would get paid for. I rather do it in the streets for free, but he wouldn't dare because he is not a fighter," said Hall. 
The TikToker iterated that if he ever bumped into Holder at an event or a party, he would not go out of his way to pick a fight with Holder. 
But if Holder came up to him and said "some funky [things] like he always did," the Sway Boy said he might break his jaw. 
Hall also took to TikTok and uploaded a video that most fans assumed was mocking Holder. 
The video had the text overlay "when somebody sends you a cease and desist and you stop 'talking'" with the caption "I guess I am getting sued."
In the video, he mimed zipping his mouth shut and locking it but then passed the keys to his friend and whispered something in his friend's ear.
It looked like Hall was indirectly letting Holder know he could not stop Hall from talking about the sexual assault allegations. 
Taylor Holder Responded to the Sexual Assault Allegations
On May 29, 2022, Tayler Holder appeared on the TMZ Verified podcast and opened up about the sexual misconduct allegations. 
He said that no one had come forward to accuse him of sexual assault, and neither had he been confronted by the law enforcement nor the attorney.
Holder insisted any rumors claiming otherwise were lies.
He revealed his team contacted someone they apparently thought was the source of the rumors and encouraged them to pursue the matter legally. But they did not and went silent after that. 
The rumors started after netizens noticed all his close friends and influencers unfollowed him on social media platforms. And despite Holder constantly denying the allegations, netizens and TikTok stars are not convinced.