Snoh Aalegra's Dating Life — Was Michael B. Jordan Actually Her Boyfriend?
Aalegra displayed steamy chemistry with Michael B. Jordan in a music video.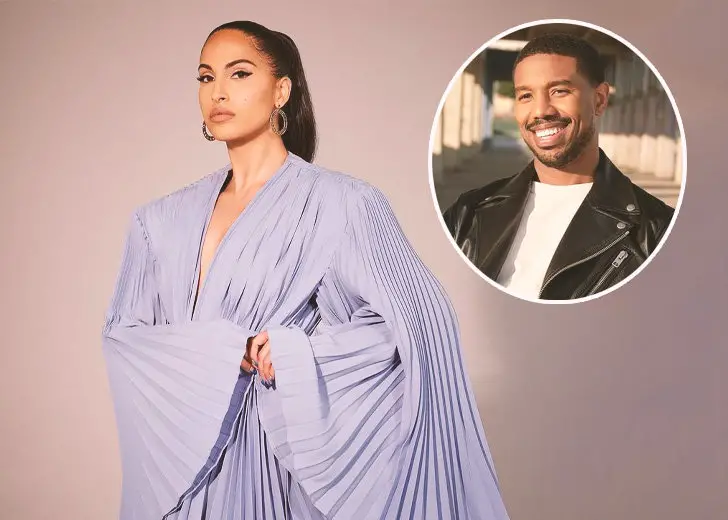 Snoh Aalegra, real name Snoh Sheri Nowrozi, is famously known for her musical prowess, accompanied by her songs' classy retro charm and preternaturally smooth voice.
Since releasing her first debut album, Feels, in 2017, she has left a notable presence in the music industry, collaborating with Vince Staples, Tyler, the Creator, Common, and Neptunes.
Courtesy of her genius, her career is an open book. Her personal life, however, is otherwise.
Aalegra has kept her personal life under the radar, and information on her dating status remains concealed. That being said, she has been romantically linked with celebrities multiple times. 
Was Michael B. Jordan Aalegra's Boyfriend?
In late 2019, rumors were rife that Aalegra was dating American actor Michael B. Jordan.
The speculation of them being girlfriend and boyfriend intensified after they displayed steamy chemistry in a music video for Aalegra's song, 'Whoa.'
Released on December 13, 2019, on YouTube, the video featured them as partners, and the two shared multiple intimate scenes, even flaunting a passionate kiss in the middle of a road. 
Their undeniable chemistry made everyone believe they were indeed dating, prompting them to share their happiness in the video's comment section.
One particular fan showcased his delight in their budding romance. He stated he was "genuinely happy for Michael B" and even opined that Jordan had finally found someone who wasn't with him for the money.
"When she kissed Michael B, I almost started fighting the air," another follower expressed their surprise in the comment section. 
A third commenter joked about the situation, citing she wasn't mad at Jordan for cheating on her with the singer. "I understand. I would do it too," she remarked. 
Despite dating rumors, Aalegra never clarified if whether Jordan was her boyfriend. Nevertheless, her rumored partner opened up about their collaboration at an interview with ExtraTV on December 18, 2019. 
Jordan revealed he was in Berlin and had just wrapped shooting a movie when he found Aalegra was making a music video. He accepted the opportunity to star on the song. 
Sharing about his experience of working with the songstress, he stated it was amazing. In his own words, he had a "good time."
The Black Panther actor also mentioned he was a great fan of hers and heralded her as a genuine artist. However, he didn't touch down on their dating speculations and left everyone guessing if he was her boyfriend. 
Snoh Aalegra and Rumored Boyfriend Joe Budden
Aalegra was romantically linked with American rapper Joe Budden in August 2021. The rumors of their dating spurred after the pair's mid-conversation photograph surfaced on the internet.
Budden had first shared the picture on his Instagram, writing, "And lemme tell you another thing about pianos….. (she's not for play!!)," in the caption. 
The picture made rounds on the internet, prompting fans and followers to speculate if the duo was dating. And the gossip soon reached Aalegra. 
Offended by the rumors, she took to Twitter to dismiss the dating speculation. She wrote, 
So I run in to Joe Budden and speak to him for 10 seconds at an event. A pic was taken, and now ppl say we are dating ???????"
The 'Whoa' singer expressed her resentment, quipping, "You guys are actually insane" before asking the gossipers to get a life.