Vince Staples And His Thoughts On Dates, Girlfriends, And Relationships
Vince Staples says he is not cold, just rational.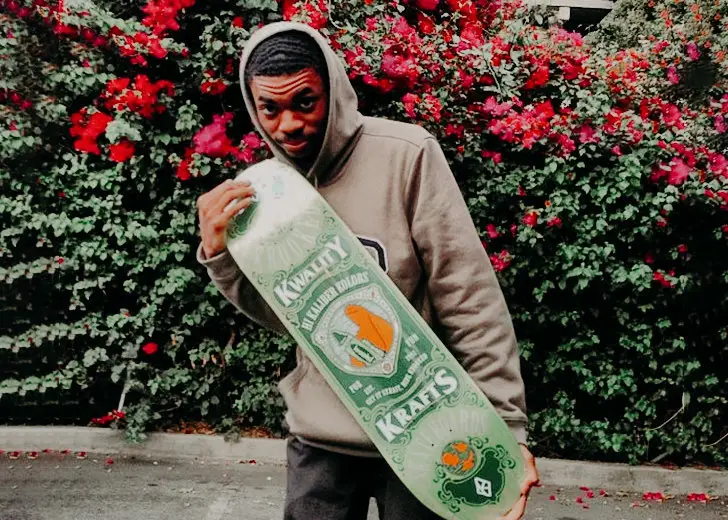 Vince Staples achieved major fame with his monumental albums Summertime '06 and the Big Fish Theory, pocketing BET Hip Hop Awards and gold titles for his songs.
But publicity and recognition aren't what the hip-hop icon yearns for; he wants a normal life. 
His plainspoken language best explains his craving for normalcy, whether for professional interviews or on personal dates.
He wouldn't fabricate a single sentence and be blunt on matters, often being referred to as a cold person by his girlfriends. 
Staples on Dating and Relationships
Staple went on a rare professional date with writer Isabelle Hellyer in February 2016 and gave insights into his ideal date, which Hellyer encapsulated in her tell-all journal.
Hellyer introduced the rapper as a happy nihilistic guy without a depressing vibe in the first few paragraphs of her story. Then, she led the readers to what Staple had to say about dates. 
As per Staple, a date is a meeting conducted to impress one's muse.
He stated a person should always be wearing a suit during dates and remarked that he would have rented an $80 fake Gucci suit if he knew the meet-up was a date. 
Changing the subject, Staple shed light on his relationships. First, he shared that he could travel long distances for his love.
Then the Compton native revealed he had only had three genuine relationships in his life, albeit dating eight girlfriends altogether. 
Staples also addressed how he was often regarded as a bitter person. Then he gave multiple instances to clarify that he was only practical and not cold. 
In one of his explanations, the 28-year-old detailed when a girl messaged him, saying she missed him. He couldn't agree with her and reasoned that she knew nothing about him to miss him.
He also shared about a past relationship where his partner disrespected him. 
The 'Norf Norf' singer then mentioned what he thought was important in a relationship — respect. He cited one should always accept another to start a healthy bond. 
Then he returned to defend himself for not being cold and said how his genuine mistake of not checking notifications would portray him as a bitter man. He would be blamed for ignoring his girlfriends.
Hinting at his soft side, Staples disclosed he would love to have children on his own. He was optimistic that he would be a good parent. 
About Staples's Girlfriend
While Staples has had a fair share of hardships in maintaining romance, he once had a serious girlfriend. 
He dated his partner from middle school and maintained an on-and-off relationship. Throughout their union, Staples kept his singing profession hidden from his girlfriend's cousin, lying that he worked at the post office.
The pair lived together in Orange County until 2015. When Staples returned home from his September 2015 tour, his girlfriend had left him, leaving a goodbye letter. 
The record-breaking singer has never disclosed the identity of his partner.