Has Leona Lewis Won a Grammy? The 'Bleeding Love' Singer Goes Where Her Passion Leads
Leona Lewis learned to head where her passion pointed during the pandemic.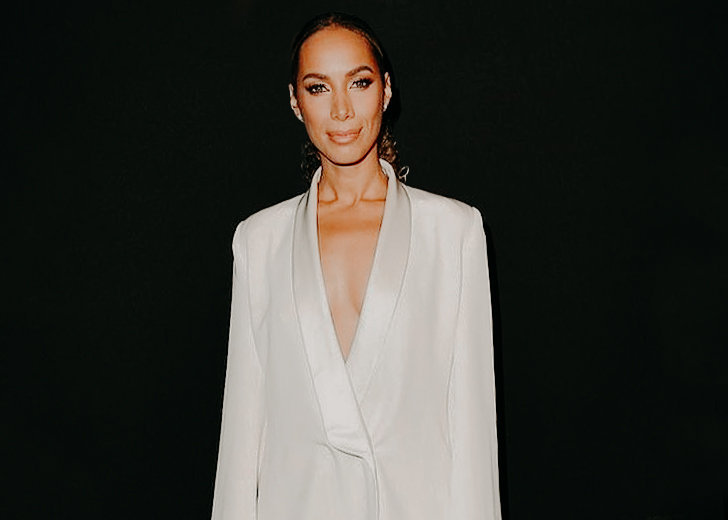 Leona Lewis is the first international success of The X Factor. Having won the third season of the popular music competition series, she went on to become a multi-platinum selling artist.
Lewis has also branched out from her singing career by making her Broadway debut in 2016 as Grizabella in Cats.
The 'Bleeding Love' hitmaker also recently joined actor Clive Rowe as a patron of Hackney Empire on the occasion of the theater's 120th birthday.
Lewis, who grew up in Hackney, has a long history with the theater. She won her first competition in Hackney Empire and also launched her second studio album Echo there in 2009. She expressed her happiness at becoming a patron of the theater.
For me this feels like homecoming — it was on Hackney Empire's legendary stage I won the first competition which started me on my journey as a professional artist and is home to amazing memories of generations of my friends and family.
As a contribution to the venue's commitment to championing young people in the arts, she has been mentoring a group of young people since December. During her interview with Rollacoaster Magazine, the singer revealed that she learned to go for what she was passionate about this past year.
X-Factor Journey & Has Leona Lewis Won A Grammy?
Lewis was passionate about music from a young age and had previously attempted to get into a girl band. She was 16 at the time and got rejected after the audition.
The singer thinks she got lucky with the rejection as she has learned over the years that she is much more suited to be a solo artist.
Winning the third season of The X Factor in December 2006 was just the push Lewis needed to get started on her professional music career.
Not only did the win land her a £1 million recording contract with Syco Records, but it also helped her first single, 'A Moment Like This' peak at #1 in the United Kingdom and Ireland.
Lewis continued releasing her music and during the 51st Annual Grammy Awards in 2008, she was nominated for three Grammy Awards — 'Bleeding Love' for Record of The Year and Best Female Pop Vocal Performance, and Spirit for the Best Pop Vocal Album.
Unfortunately, she did not win a Grammy and has not done so till now.
Philanthropic Efforts & Net Worth
Aside from her singing and acting career, Lewis is also using her platform to engage in activism.
So far, she has spoken up for animal welfare and promoting a sustainable approach to fashion and business.
Lewis has always been anti-fur and when speaking to Rollacoaster Magazine, called fur the most horrendous side of the animal welfare issue. She is also a trustee of the Hopefield Animal Sanctuary. 
As for her efforts to keep business sustainable for the environment, she opened an eco-friendly cafe in Los Angeles called Coffee and Plants, which is completely plant-based and aims to sustain itself.
I always kind of been someone who wants to explore lots of different sides of myself, this one particular venture I wanted to do is like an Eco Cafe [Coffee + Plants], so every 100 cups of coffee we sell, we plant a tree… everything is recyclable, we're all plant based.
With her massive success in the music industry and her later foray into acting and business, she has amassed a sizable wealth. According to Celebrity Net Worth, Lewis has a net worth of $10 million.