Did King Von Have Kids? Info about the Late Rapper's Family
The emerging Chicago rapper, King Von died at a young age of 26.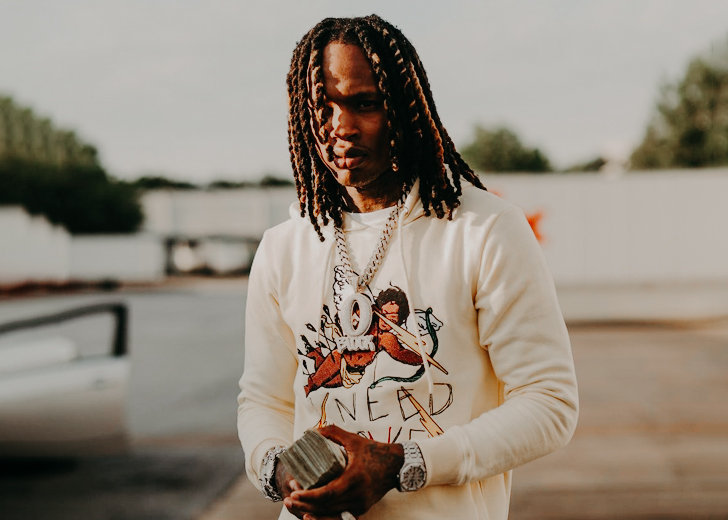 Dayvon Daquan Bennett aka King Von died on November 6, 2020 after being shot outside the Atlanta nightclub. 
The Chicago rapper rose to prominence after the release of his single 'Crazy Story' in December 2018. Since then, Von continued to release popular music until his untimely death in late 2020, cutting short his bright career. 
King Von's Death
NPR reported in November 2020 that a dispute broke out in the parking lot of the Monaco Hookah Lounge on Trinity Avenue in Atlanta, resulting in gunfire between two groups. Three males were shot during the scuffle and one of them was Von.
"King Von was shot and killed during this morning's shooting," Atlanta Police Department said in a statement to NPR. "We are seeing rumors being spread indicating he was shot and killed by APD officers." 
The authorities further explained that Von was shot during the original gunfire between the two groups, before police could arrive and stop the violence. As police arrived the crime scene, Von was not found anywhere, but reached a hospital via private vehicle shortly after the incident. 
On November 8, 2020, APD verified to Vulture that the APD Homicide Unit had acquired arrest warrants against a 22-year-old male, Timothy Leeks for Felony Murder in the shooting death of the rapper. Also, Von's homicide had officially been categorized as "closed" by the APD at that point.
After the unfortunate incident, many are wondering if Von had a family and if he had any children. 
Did King Von Have Kids?
After his death, Von left behind two young kids. 
A November 2020 Instagram post by Kema, the mother of one of Von's chidren suggested that Von might have had a premonition about his death. 
According to the post, the rapper had her prepared for it and coached her on what to do if the incident happened. She also stated that she felt lost after he passed away. Kema further continued that she will always protect him and their son and keep all his secrets safe.
Due to safety concerns, Von was cremated in a private ceremony in Chicago on November 15, 2020. She also published a snapshot of Von's children standing next to his casket on her Instagram Stories. "Love you, baby dad," she captioned it, adding a broken heart emoji.
According to Von's old manager Truck, all his cards are safe with him. That means his children and family will continue to benefit from his intellectual property for many years to come. Track, said:
As a team, our number one focus is to make sure that his immediate family is taken care of. His mom. You know, his sisters, his brothers. Von had two kids. Just making sure they got a trust. Trust funds. Whatever income.
Does King Von Have a Third Child?
Von's sister, Kayla B, took to Twitter to share videos and photos from a baby shower dated June 14, 2021. It appears that the artist was expecting a child with a woman called Skyler.
Commenting on the post, a fan asked  if Von is having another kid to which Kayla responded "yes."
Von's sister revealed she had purchased many items for the baby shower and called herself a "baby daddy." On the other hand, Skyler thanked Kayla on Instagram by posting a snapshot of the gifts she and her unborn baby received.
Kayla also added that she and her family bought a new car and a house as a push present for Skyler.
Skyler is a self-proclaimed entrepreneur who owns and operates her own hair business named Sky Clips. The company specializes in high-quality hair extensions.