Simone Biles' Brother Set to Face New Trial on Alleged Murder Charges
Simone Biles' brother pleaded not guilty to the charges.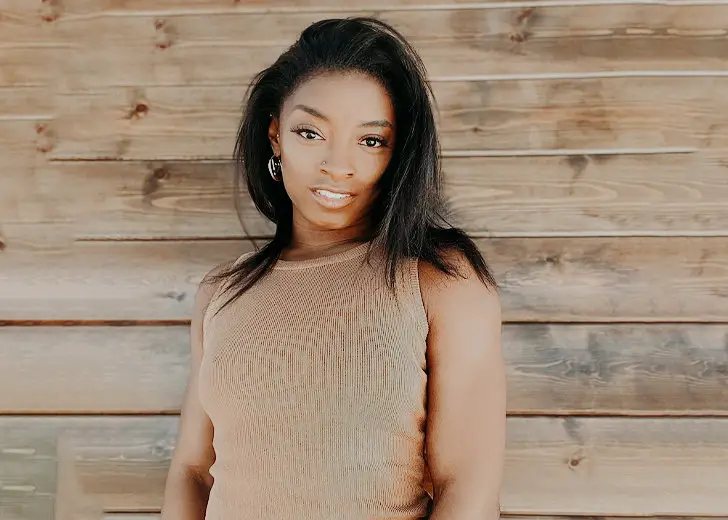 2 years ago, Tevin Biles-Thomas, the brother of Olympic-champion gymnast Simone Biles was arrested on charges of murder, voluntary manslaughter, felonious assault, and perjury. He was arrested at Fort Stewart and held in prison in Georgia. 
The 24-year-old, who served in the US Army, was a suspect in a fatal shooting in a Cleveland Airbnb on New Year's Eve that left three men dead and two injured. According to the investigators, there was an altercation at the party, which led to a violent fight right before the new year after uninvited guests arrived.
The gymnast opened up to her fans over social media after the news broke out, iterating that her heart ached over the crime and that she was having "a hard time processing" the information.
She expressed her "sincere condolences" to everyone affected and asked for privacy as their family dealt with the pain. 
Judge Declares a Mistrial
The case remained under investigation until recently when a mistrial was called in the murder trial of the brother of the high-profile gymnast. The Ohio judge presiding over the case declared the mistrial after jurors said they had read legal paperwork that was inadvertently included in evidence given to them to review.
It was unclear how the paperwork ended up with the evidence, but the legal briefs reflected a debate between prosecutors and Biles-Thomas's defense lawyers regarding whether he had acted in self-defense. 
Biles-Thomas has pleaded not guilty as authorities claim gunfire broke out when the uninvited group arrived at the party. Nineteen-year-old DelVaunte Johnson, 21-year-old Toshaun Banks and 23-year-old DeVaughn Gibson were killed in the scuffle. 
Biles Family Turmoil
The arrest of her brother was not the first ordeal that the decorated American gymnast faced in her life. She had previously opened up about her turmoil within her family in an essay for CNN in 2018.
She shared that her mother suffered from drug addiction which led to her and her siblings being removed from her mother's custody to a foster care when she was 3.
The Biles siblings struggled to find a home and bounced around in foster care until her grandparents, Nellie and Ron Biles, stepped in. Biles and her younger sister were taken in by them, while Biles-Thomas and another sister were adopted by Ron's sister. 
Although I was young when my foster care ordeal began, I remember how it felt to be passed off and overlooked. Like nobody knew me or wanted to know me. Like my talents didn't count, and my voice didn't matter.
Biles wrote that her life turned around after finding a family. She discovered her self-worth and something she excelled at, which boosted her confidence. As a member of the US Olympic team, she became a role model for those looking to fulfill their own dreams.
She even launched a scholarship fund at UoPeople for foster kids and others that helped with their education.