Common and Tiffany Haddish Bring Out the Best in Each Other
They met in 2019 and began dating in 2020.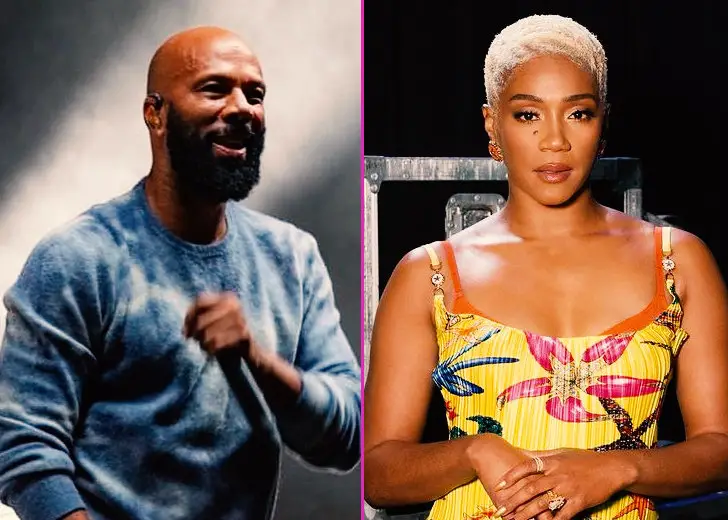 Tiffany Haddish's boyfriend Lonnie Rashid Lynn, known professionally as Common, gushed about their relationship on the People Every Day podcast in August 2021, and he had nothing but sweet words for his muse.
The American rapper heralded good communication as the key to a healthy relationship. Then, he shared the little things he was doing to strengthen their relationship.
In his own words, he had grown in the relationship and learned how important it was for him to understand and love himself. He said he always expressed the things he wanted and then listened to Haddish as well. 
The Chicago native said he listens to what Haddish feels about something and tries to understand her perspective rather than always expect an answer.
Common also expressed what he liked most about the Girls Trip actress, stating that they bring out the best in one another. In addition, he mentioned they made each other feel better. 
It's about really just being in a relationship where you can grow and you really support each other's purpose and vision. 
Adding to the stories of their relationship bliss, Common disclosed he enjoyed life with Haddish and expressed his gratitude over that experience. 
People think I'm just so serious, but I like to have fun. I need to enjoy life. So I feel, with Tiffany and I, I've been experiencing that. 
At the time of this writing, Haddish and Common have been dating for over a year. Here's a rundown on their relationship timeline. 
Tiffany Haddish and Common Met on 'The Kitchen' Set
The initiation of Haddish's blissful relationship with Common happened when the lovebirds met on the set of a crime movie, The Kitchen, in 2019.
The 41-year-old played the lead Ruby O'Carroll while the latter portrayed Gary Silvers, coincidentally, her love interest. The duo, however, didn't carry over their love from screens to real life immediately.
They became friends. So much so, when Haddish got an offer from Bumble to help frontline helpers and kids amid the pandemic, she recruited Common. 
As a team, the duo worked together and got to know more about one another. And just like that, Common sent her flowers on April 22, 2020, and asked her to join him on an official Bumble date. 
Things quickly escalated after that. The twosome started living together, with Common making guest appearances in her Instagram Live. 
And finally, while talking with Steve-O on his Wild Ride podcast in August 2020, Haddish confirmed their relationship. The Los Angeles native revealed Common is her first celebrity boyfriend and shared it is her best relationship to date. 
After her confession, Common, too, didn't hold back his love for her. During an interview on Live With Kelly and Ryan in August 2020, the 49-year-old shared how he had never been happier in a relationship. 
He described the actress as a "wonderful woman, a queen, and just a beautiful person." The multi-talented actor also shared he was grateful to have her in his life.