Tiffany Haddish and Billy Crystal Spark An Unlikely Yet Hilarious Friendship In 'Here Today'
Tiffany Haddish and Billy Crystal have a unique friendship.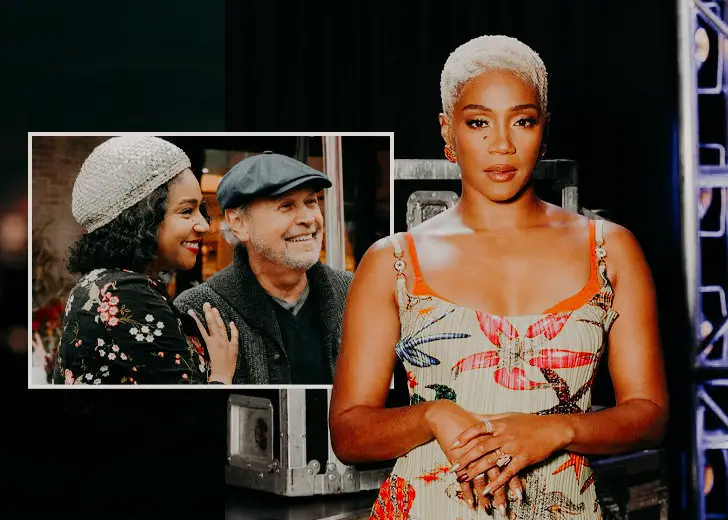 Tiffany Haddish and Billy Crystal have come together for Here Today, a movie directed by Crystal. Haddish is one of the producers.
Haddish in 'Here Today'
Here Today is a comedy movie releasing on May 7, 2021. Adapted from Emmy award-winning writer Alan Zweibel's short story 'The Prize,' Crystal and Zweibel co-wrote the screenplay. 
The movie is about Crystal's Charlie Burnz, a veteran comedy writer who meets Haddish's Emma Payge, a New York street singer, during a charity auction.
Burnz is going through an early stage of dementia, and Payge joins the father figure on his journey to form an unlikely but touching friendship.
Haddish and Crystal are joined by Penn Badgley, Laura Benanti, Anna Deavere Smith, Nyambi Nyambi, and Louisa Krause. 
How Crystal Met Haddish 
The artists recently discussed the first time they met, their relationship now, and Here Today in an interview with CBS.
Crystal noticed Haddish after her Emmy-winning performance as a host of Saturday Night Live back in 2017. Seeing her in SNL made him realize she was the one for Here Today.
Haddish looked back on the first time Crystal approached her. With just an exchange of "Hey," the pair immediately clicked. Crystal pitched the story to Haddish, but before he could finish, she stopped him and said she was already doing the movie and believed that the film would take them to the Oscars. 
Haddish now considers Crystal family — he is like an uncle she never had. If she could have him around all the time, she would. 
After discovering she had Jewish roots, Haddish converted in 2019. She invited Crystal to come and asked him to do her aliyah, one of the critical blessings during the process. Crystal, who is Jewish, agreed and considered the invitation an honor.
While discussing Here Today, both artists revealed they had family members who had dementia. Haddish opened up about her grandmother suffering from dementia and shared how hard it had been to see her deteriorating over the years. 
Crystal's character suffers from an early stage of dementia in the movie. This is one of the reasons why he wants to release the film in theaters. The actor wants the audience to enjoy and laugh along with the movie and consider what they could do to help someone if they are in such a situation.