Netflix's Love Death + Robots Vol 2 to Feature Actor Michael B Jordan's Motion Capture Performance
In the recent trailer of Love Death + Robots Vol 2, Michael B. Jordan made a short cameo.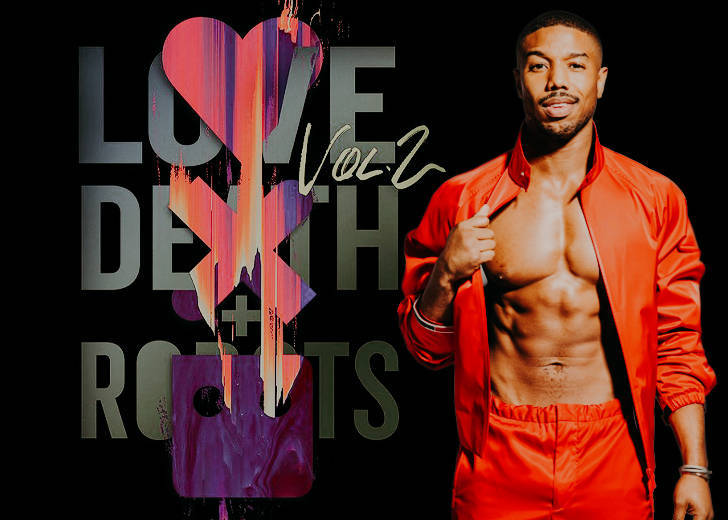 On March 2019, Netflix had released the NSFW animated anthology series Love Death + Robot. 
It was very well received among viewers, with a high IMDb rating of 8.5. Following its massive success, the Emmy-winning series was renewed for another season. Netflix just released the official trailer for season 2, and the visual looks promising.
The trailer also included the appearance of Michael B. Jordan, as he is also featured in the cast of the animated series for its second season.
Jordan's Appearance In the Trailer 
Netflix just released the official surprise trailer for season 2 on April 19. The trailer included the appearance of motion capture of the Creed actor where he is seen wearing a gray combat suit being attacked by a robot. 
Being named as People's Sexiest Man Alive for 2020, he is one of the most talented young actors and producers working in Hollywood. Jordan is no stranger to being a part of Sci-Fi movies and series. Jordan played the Human Torch in the 2015 Fantastic Four reboot, Sci-Fi thriller movie Chronicle, and TV series Raising Dion. 
However, one of the most critically acclaimed roles for him was playing Erik Killmonger in the popular marvel movie Black Panther alongside late actor Chadwick Boseman.
Talking about Love Death + Robots, the first season featured some notable actors like Mary Elizabeth Winstead and Topher Grace.
The trailer started with a man and a woman where the woman in a medical chair with IV dripped in her arm asked the man to hold her hand which led to a scene of him waiting in his car in the pouring rain. It continued with stunning visuals of alien space whales leading to children opening a door and sneaking to look at their Christmas present leading to many scenes which are hard to decipher. 
All in all, the trailer contained a wide variety of art styles and plotlines, including naked giants, flying cars, inter galaxy visuals, Christmas demons, and a very interesting scene of a robot that picks up dog poop.
Reaction Of Fans
The comment section on the official trailer was filled with positive comments of fans showing excitement and anticipation towards its official release with praises of the first season.
Netflix had announced the release of the trailer through its official Twitter as well. The fan seemed to be very excited about seeing Jordan in the trailer.
One user @UberKryptonian tweeted that animated Jordan in the animated movie was all that they need to know.
Another user @GavinUK86 also showed the excitement of seeing Jordan in the trailer saying they were in for watching this season with praises for season one.
'Love Death + Robots'
Netflix's original Love Death + Robots was a fresh take on short animated stories created by the director of Deadpool, Tim Miller, and produced by David Fincher along with a global team of different directors and animation studios. Produced under the Blur Studio, this series took the risk of pushing the creative boundaries of animation by mixing adult themes with great visual catering to the older audience. 
The series contained 18 different unconnected stories, varying in length from 6 to 17 minutes, and each telling a different story in a different animation style of different genres like sci-fi, horror, fantasy, comedy, and more. 
"Love, Death and Robots" will be back! Jennifer Yuh Nelson has joined as supervising director for Volume 2 and will oversee all episodes pic.twitter.com/8OVStMbpeP — Netflix Queue (@netflixqueue) June 10, 2019
On June 10th, 2019 Netflix's Twitter account announced that Love, Death & Robots had been picked up for season 2 with the addition of the Oscar-nominated director Jennifer Yuh Nelson as supervising director to oversee all episodes. Nelson is known for her successful animated series Kung Fu Panda 2, Kung Fu Panda 3, and the live-action feature The Darkest Minds.
Love, Death + Robots Vol 2 will premiere on May 14, 2021, as per the trailer. The season will comprise 8 episodes. Netflix teased the expected release of the third volume, which will happen in 2022.