Snoh Aalegra Found Solace in Music Post Parents' Divorce and Family Chaos
"I feel like music was my first real friend," Aalegra once told Playboy.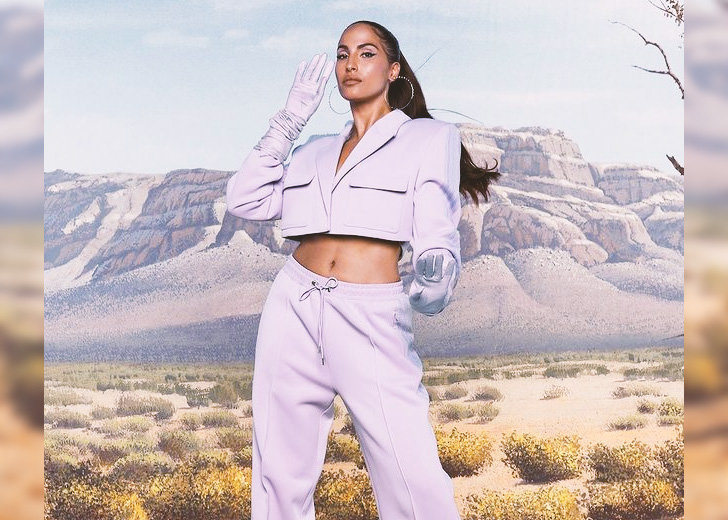 For those questioning, 'Where is Snoh Aalegra from?' the answer is a tad bit confusing. 
Every time the honey-voiced songstress utters syllables, she has a distinct European touch to her words. That falls in line with her Swedish upbringing, but that is not where her roots were. 
Aalegra was born in Sweden to Iranian immigrants of Persian descent.
In the 40,000-person town of Enköping, where she moved to with her mother after her parents' divorce at age two, her ethnicity meant that she stood out with her lean frame, artistic inclinations, and dark features, obviously different from her lighter-skinned peers. 
Snoh Aalegra Was Called Out for Her Ethnicity
Unfortunately, kids aren't always kind to minorities. Aalegra being the only non-ethnically Swedish person in her class, was often made fun of and mocked. 
As she confessed to Playboy, she was called "blatte," the Swedish equivalent of the n-word, and also "svartskalle"—"black head"—a racist pejorative for a dark-haired or non-European person.
They would be like, 'You [explitive] svartskalle, go back to where you belong.' But it was confusing because I'm like, I'm from here. This is my home. So what are you saying?
As if her social life wasn't suffering enough, she had to deal with the aftermath of her parents' divorce when at home. She had left her extended family back in Uppsala when her mother moved in with her new stepfather. 
Discovering Her Love of Music
While all this was unfolding around her, the 'I Want You Around' songstress' only solace, only confidant was music.
Aalegra couldn't perfectly recall when exactly she fell in love with the art form, but as she told Playboy, she remembered that moment quite vividly. 
She was away from the taunts that her peers threw her way for her ethnicity and her parents' home in Enköping. She was with her cousins in Uppsala when the magical moment unfolded. 
Aalegra and her cousins had all huddled together in the living room to hear the angelic voice of Whitney Houston on the quivering acapella introduction to 'I Will Always Love You.' 
Aalegra confessed that Houston's voice gave her chills, before adding, 
I got goosebumps. I was like, 'Wow, I want this feeling all the time. I want to be able to do this.' I wanted to make other people feel it. It was such a grand feeling that I can't let go of, ever.
Music Was Snoh Aalegra's Escape
After that, Shirley Bassey and Whitney Houston were regulars on her mother's stereo, alongside Iranian pop greats like Googoosh.
When she visited her cousins, she would be glued to the TV with her cousins as they watched VHS tapes of 'The Making of Thriller' and Prince and Aerosmith videos that her uncle diligently recorded from MTV.
Looking back, Aalegra's only escape from her parents' divorce and everything else happening at home or in school was music.
She admitted to the outlet that she felt broken as a kid. She claimed that she was still broken. 
Thankfully, she also shared that she had been healing thanks to music, and she is plenty good at making her own.
She signed an artist development deal with Sony Music Sweden when she was just 13 years of age. 
Her portfolio boasts massive album success stories as well as collaborations with the likes of the RZA, Vince Staples, Common, John Mayer, and Vic Mensa. 
She's also been sampled by Drake and championed by Prince, who took her under his wing until his death in 2016.